An Article Out Loud from the Domestic Preparedness Journal. 
Building resource capacity involves research, planning, and execution that should begin now. Identifying potential dangers, considering "what if" scenarios, capitalizing on other events and incidents, and overcoming barriers are key components for building resilient communities. This article explains how to get started. 
Narrated by Randy Vivian.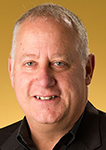 Andrew (Andy) Altizer Andy Altizer has over 20 years of emergency management planning experience at Georgia Tech, Kennesaw State, and Westminster Schools. In addition, he has another 10 years of planning experience in the military.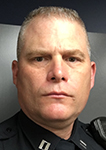 Timothy S. Murphy is the Special Operations Commander at Kennesaw State University Police Department. He has been with the department for over 25 years. He plans and manages traffic and security operations for large-scale athletic/special events. He is a graduate of the Northwestern School of Police Staff and Command