By CRAIG DEATLEY, An Article Out Loud Flashback from the Domestic Preparedness Journal, December 03, 2008.
Some states are considering bills to better protect hospital workers from violence. Although trends show an increase in violence, this 2008 article explains how this important issue has been a longtime concern.
Narrated by Randy Vivian.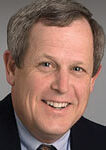 Craig DeAtley, PA-C, is director of the Institute for Public Health Emergency Readiness at the Washington Hospital Center, the National Capital Region's largest hospital. He also is the emergency manager for the National Rehabilitation Hospital, and co-executive director of the Center for HICS (Hospital Incident Command System) Education and Training. He previously served, for 28 years, as an associate professor of emergency medicine at The George Washington University. In addition, he has been both a volunteer paramedic with the Fairfax County (Virginia) Fire and Rescue Department and a member of the department's Urban Search and Rescue Team. An Emergency Department PA at multiple facilities for over 40 years, he also has served, since 1991, as the assistant medical director for the Fairfax County Police Department.