An Article Out Loud from the Domestic Preparedness Journal. 
Low-frequency, high-consequence events are rare, emergency responders still need to be able to evaluate these complex problems and determine initial actions. To avoid being overwhelmed and increasing the risks to both responders and civilians, emergency responders need to be able to quickly identify all potential hazards, then predict the outcome when a hazardous material or weapon of mass destruction (WMD) incident occurs. This article explains how a risk-based approach will better prepare responders for future situations.
Narrated by Randy Vivian.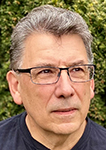 Tony Mussorfiti was a member of the Fire Department of New York (FDNY) from 1988 to 2010. During his tenure, he served as a firefighter, lieutenant, a hazardous materials technician specialist and a hazardous materials instructor. Along with Battalion Chief Robert Ingram, he established the FDNY Hazardous Materials Technician Training School and emergency response programs specific to terrorist incidents involving hazardous materials and weapons of mass destruction. The school has trained more than 10,000 members of the FDNY. He was assigned to the FDNY Center for Terrorism and Domestic Preparedness, where he was involved with the development of response protocols and drills and exercises for terrorist incidents. Since 2006, he represented the fire department and the city as a member or chairperson on the following working groups: NFPA 475; NFPA 470; and ASTM-E2601. Since 2003, he has been a member of the Inter-Agency Board (IAB) Training and Exercise Sub-Group. Additionally, he has been involved with the Federal Bureau of Investigation's Hazardous Materials Training and International Counter-proliferation Program in the former Soviet Union since its inception. He has been a technical adviser to Combating Terrorism Technical Support Office/Technical Support Working Group, in the development of training simulation programs for emergency responders to prepare for terrorist incidents.