On 16 May 2017, DomPrep hosted a podcast recording with a panel of subject matter experts to discuss the topic of federal grant funding. The Urban Areas Security Initiative (UASI) Program focuses federal funds on dense urban areas where threats and consequences of attacks are significant. By enhancing the planning, training, and resources in these high-risk areas, the nation as a whole is more prepared for terrorist and other threats. By building and sustaining capabilities in these critical areas, all communities benefit. This podcast addresses potential federal budget cuts to the program, but these subject matter experts explain how cuts to the UASI program would be short sighted. As with any program, it has its flaws, but the regional collaborative support capabilities that it builds are an essential component to national homeland security protection. Listen to hear more.
Resources for Additional Information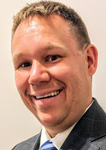 Andrew Roszak, JD, MPA, EMT-P, serves as the executive director for the Institute for Childhood Preparedness and as an advisor for the Domestic Preparedness Journal. He is the author of the Preparing for the Unexpected Series of books, which includes "Preschool Preparedness for an Active Shooter." He has spent over 20 years working on emergency preparedness, response, and recovery issues. He is admitted to the Illinois and District of Columbia Bars and is admitted to the Bar of the U.S. Supreme Court. Find him on Twitter: @AndyRoszak.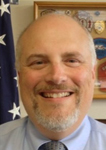 Judson Freed, MA, CEM, has served as director of emergency management and homeland security for Ramsey County, Minnesota, since 2003. He is an adjunct professor in emergency management. For the past seven years, he has served as vice chair of the Emergency Management and Homeland Security subcommittee for the National Association of Counties (NACo). In 2016, he was appointed by former DHS Secretary Jeh Johnson to the Homeland Security Information Network National Advisory Committee. He holds an MA in Security Studies (Homeland Defense and Security) from the Naval Postgraduate School.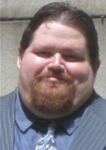 Donald "Doc" Lumpkins, Esq. is the Chief Financial Officer for the Maryland Emergency Management Agency. In this role, he is responsible for the financial oversight of federal and state funding that enhances the preparedness and readiness of the State of Maryland. Before this position, he served in a number of leadership positions within the Federal Emergency Management Agency where he led the development of Comprehensive Preparedness Guide 101, the National Preparedness Goal, and other national doctrine. He holds a Bachelor of Arts from the Georgia Institute of Technology, as well as both a Master of Public Administration and a Juris Doctorate from the University of Baltimore.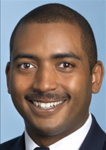 Associate Legislative Director – Telecommunications & Technology, NACo
Jake Terrell serves as National Association of Counties' (NACo) associate legislative director for telecommunications and technology. He is responsible for all policy development and lobbying pertaining to the county role as a telecommunications regulator, service provider, and consumer, as well as cable services technology implementation, information technology development, implementation, and innovation, e-governance, and geo-spatial data collection and utilization. He previously served as a legislative assistant working with NACo's Justice & Public Safety Steering Committee and the Large Urban County Caucus. Before NACo, he spent seven years working on Capitol Hill. He holds a bachelor's degree in criminal justice from Virginia State University.