Chapter 8
The Barker Family story continues. Click here to read Chapter 7.
A Little History for Geans
In early 1994, a trial was held for Robert "Bobby" Lee Geans by the State of Florida in the Palm Beach County Courthouse for the marijuana smuggling. After a two-day trial, he was found guilty for the charge of possession of marijuana. Geans was sentenced to one year in the Palm Beach Sheriff's Office (PBSO) Detention Center. He was authorized for the work-release program only after serving approximately one month. Geans was released early on the first day of 1995. Like with Ronald Barker, it was another modest jail sentence for the smuggling of marijuana into the United States.
A confidential informant received information that Geans was quite upset with a USCS special agent due to the investigator's unexpected appearance and testimony at Geans' state sentencing hearing, which resulted in Geans being sentenced to one year in jail instead of two years of probation. The special agent had lost the fight for the prosecution venue and criminal charges for the two suspects, but he did not give up on encouraging the most appropriate outcome. Geans stated that he wanted to obtain more information on the USCS special agent. This would not be the last time the Barker Family attempted to obtain information on the special agent due to various investigations, interactions, and arrests. The persistent investigator was seen or encountered too many times.
Geans had a rough reputation. Some of that reputation could be found in his automated Florida criminal history. His criminal record started in 1962 with breaking and entering and burglary. It was followed in 1963 and 1966 with traffic offenses and 1965 for disorderly conduct. He was charged in 1967 with neglect of a child followed by contempt of court in 1969. Geans was arrested in 1970 and 1971 for assault and battery and contempt of court. He was arrested in 1972 for grand larceny. Geans was arrested in 1979 for aggravated assault and battery with a weapon, which resulted in his first real sentence of 30 months of probation. He was arrested in 1983 again for aggravated assault and battery (detailed below). His criminal history documented the 1993 arrest for smuggling marijuana followed by a 1998 arrest for domestic violence for which he again received one year of probation.
Geans was arrested in 1983 for the aggravated assault and battery of Charles Bernard Roche. Roche's beating injuries were so severe that he required emergency brain surgery and was considered a possible attempted homicide, landing him in the intensive care unit. Geans and Roche were allegedly fighting over $18,000 that was missing and reportedly ripped off by or for Geans. According to interviewed witnesses, Geans and Roche were involved in illegal drug activities and narcotic smuggling. When released from the hospital two weeks later, Roche requested to talk to an attorney before answering any questions about his assault. Roche finally provided a recorded statement a month after the attack; Roche was then arrested for three unrelated active warrants for bail and probation violations after his formal statement accusing Geans of the beating. Geans was charged with aggravated battery and received one year of probation, even with his previous criminal history.
Roche did have a history of marine smuggling and drug distribution. According to media reporting, he was previously arrested by the federal government in 1981 in Miami with two others for alien smuggling. The three suspects were arrested by USCG and local police after six Colombian illegal aliens were observed departing a boat after entering from the ocean. PBSO arrested Roche in 1982 for the possession of cocaine with intent to sell. The disposition of both cases was unknown.
Months after his altercation with Geans, Roche was arrested in 1983 with three other suspects during a marijuana smuggling venture in Boca Raton. Police seized 1,000 pounds of marijuana from a 28-foot motor vessel and arrested four suspects. Police became suspicious when a truck was pulling an empty boat trailer in the middle of the night. Undercover officers followed the truck and trailer for hours until it retrieved the motor vessel from the Intracoastal Waterway near an ocean inlet. When the truck and boat were stopped by the police, a bale of marijuana was observed in plain view. A USCS special agent was called to search the boat and another 22 bales were located in a hidden compartment in the bow. A map and receipts from the Bahamas were located during the arrests.
Roche was arrested in 1984 in Delray Beach with two suspects from Minnesota with more than 100 pounds of marijuana and $90,000 in cash. The arrest was the result of a month-long drug-smuggling investigation. Roche was arrested again in 1988 for an out of state warrant from Pennsylvania for an accident involving death. He had also been arrested for domestic battery and drunk driving over the years.
Geans would be involved in another incident that would result in his stabbing. At the Lantana Municipal Airport in 2000, Geans and James E. Stevens were involved in an altercation. The Lantana Municipal Airport was a very active area for both air and maritime smugglers as well as undercover law enforcement operations. During the fight over issues at the airport hangar, Stevens' ankle and leg were broken and Geans had a bowie knife lodged in his back. Geans would not provide a statement to the police. Neither of them apparently pressed any charges for their injuries. This was reportedly one of many violent incidents over the years that did not appear in Gean's criminal history. Geans would allegedly continue to be associated with narcotic smuggling and distribution activities by confidential informants and sources of information.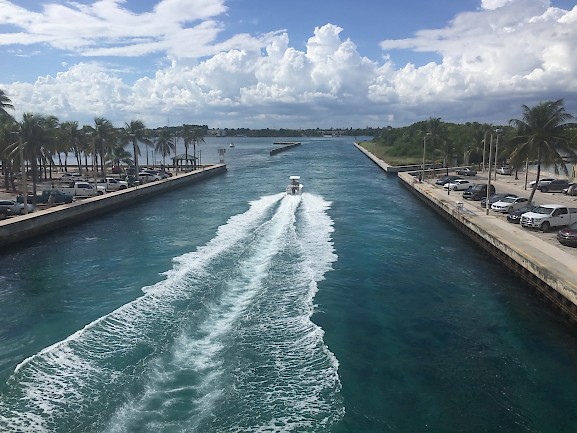 Continued Smuggling and Violations
Investigations, intelligence, and rumors indicated that Richard Barker had remained in the Bahamas after the Boynton Beach seizure and was planning additional narcotic smuggling ventures to make up for this lost marijuana load and other difficulties. Additional suspects and motor vessels were identified for surveillance and investigation in Florida and the Bahamas. Through law enforcement automated databases and international agreements, much of the suspect information was shared with domestic and international partners. The sharing of this information continued to be a tremendously delicate balance to protect sources and methods while attempting to cast the largest net possible for a wide-ranging smuggling organization.
One of the Barker Family suspect motor vessels was reportedly detained in the Bahamian waters between Andros Island and Bimini in 1993. The Bahamian Defense Force reportedly arrested four Bahamian nationals and seized 50 pounds of marijuana from the suspect motor vessel. Shortly after, USCS marine enforcement officers encountered the same suspect motor vessel with Richard and Ronald Barker on board at the suspect Ocean Inlet Drive address in Boynton Beach. The Barkers, well aware of customs reporting requirements, entered the United States from the Bahamas without clearing with customs. An administrative penalty for failure to report an entry from foreign travel was issued to Richard Barker. After the interaction, the suspect motor vessel quickly returned to the Bahamas.
Due to the repeated failure of the Barkers to officially report and clear customs upon their entry via motor vessel into the United States from a foreign location or international waters, USCS investigators expanded the use of administrative penalties against the encountered suspect boat captains. Since this was not the duty or responsibility of a special agent to issue administrative penalties, special access to the USCS computer system was provided to the investigators to process these actions. The enhanced enforcement method was frequently a fruitless threat since the $5,000 penalties were all too often mitigated to several hundred dollars by USCS administrative officials in Miami or completely ignored by the recipients with no serious consequences from the government. Low on the list of priorities, both the captains and the government often ignored or forgot about the outstanding penalties. This did not stop the USCS investigators from enforcing the customs law, even if only as a legal annoyance to the violating boat captains. Nevertheless, this expanded administrative penalty tactic would provide a great benefit in a future Barker Family investigation. Persistence pays.
Due to alleged threats against Richard Barker's well-being by other members of narcotic smuggling and distribution groups in the south Florida area and northeastern United States, he officially moved to the Bahamas to operate his narcotic smuggling organization. The remainder of the Barker Family remained in the West Palm Beach area to support the Florida side operations.
While conducting routine analysis and investigation, a USCS special agent identified a new outstanding state arrest warrant for Cecil Barker with PBSO for violation of probation in late 1993. Cecil Barker's arrest for the 170 pounds of marijuana apparently violated his soon-to-be-ending probation. During regular surveillance of the smuggling group, Cecil Barker was located, with Ronald Barker, at the Gun Club Cafe and arrested for the state warrant and turned over to PBSO. The cafe continued to be a regular meeting location for the Barker Family near their home, as well as a fantastic place to find a home-cooked meal. For a family member approaching 80 years old, Cecil Barker continued to be active member of the Barker Family smuggling group.
In the next chapter, read about the Barker Family's expansion into the very lucrative business of alien smuggling.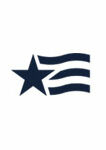 Robert C. Hutchinson was a former police chief and deputy special agent in charge with the U.S. Department of Homeland Security (DHS), Homeland Security Investigations in Miami, Florida. He retired in 2016 after more than 28 years as a special agent with DHS and the legacy U.S. Customs Service. He was previously the deputy director of the agency's national emergency preparedness division and assistant director for its national firearms and tactical training division. His numerous writings and presentations often address the critical need for cooperation, coordination, and collaboration between public health, emergency management, and law enforcement, especially in the area of pandemic preparedness. He received his graduate degrees at the University of Delaware in public administration and Naval Postgraduate School in homeland security studies. He is a long-time contributor to Domestic Preparedness and serves on the Advisory Board.