In the "good old days" of emergency management, most emergency managers secured their jobs based on previous experience and background, such as law enforcement, firefighting, emergency medical services, or military service. In many cases, the emergency manager was a former or retired police officer, fire captain, military service officer, or someone who held a similar position. That norm began to change in the early to mid-1990s as leading thinkers within the field of emergency management began to realize a need for a more-professional approach to a maturing and complex field. In particular, the first attack on the World Trade Center in 1993 and the Alfred P. Murrah Federal Building bombing two years later, preparedness activities related to terrorism quickly expanded the focus of the all hazards approach. The 1997 Nunn-Lugar-Domenici amendment to the National Defense Authorization Act solidified this trend toward evidence-based threat management and, as a result, emergency managers needed a broader base of knowledge, skills, and abilities to be able to perform increasingly complex job tasks.
Certification and training were the first steps in this process, with the International Association of Emergency Managers' Certified Emergency Manager (CEM©) program being one of the first steps in this evolutionary process. Requirements of the CEM and the related Associate Emergency Manager (AEMSM) certification include: (a) 200 training hours; (b) an essay; (c) three reference letters; and (d) a CEM exam. In addition, CEM certification also requires: (e) three years of emergency management experience; (f) a four-year bachelor's degree; and (g) at least six professional contributions. For "old school" emergency managers, the training and experience are not difficult to meet, and many may already have a university undergraduate degree in their primary (pre-emergency management) field. Those who do not yet meet these requirements have numerous opportunities for education with an ever-increasing number of university programs – conducted in the evening or in an online format – that target working professionals.
The Education & Experience Divide
The emergency management field began to mature, with a growing need for more formal education. National and international incidents in the early 2000s – including the terrorist attacks of 9/11 and Hurricane Katrina – brought emergency management and the related emerging field of homeland security to the forefront of a new generation of university students and potential practitioners. For emergency management, this development brought energetic and innovative thinkers into the field to fill a growing number of entry-level positions. In many cases, these aspiring graduates had the requisite level of education. However, unless they were military veterans or returning nontraditional students from law enforcement, fire, or emergency medical services, they did not have the desired level of experience necessary for such positions. Professional certifications can help bridge this gap. Nevertheless, with the aforementioned experience requirement of the CEM program, that also may not be an option.
According to Judith Hale, author of Performance-Based Certification, employers and hiring managers want to know if a candidate who passed an exam or earned a college degree is able to apply that knowledge in the real world. "There's a greater onus for the certification to have a practicum, hands-on, portfolio or proven proficiency," Hale said in 2012. In many cases, the newly "minted" traditional university graduates with no experience in emergency management are at a disadvantage within the hiring process. They may find it difficult to prove to prospective employers that they have the ability to perform tasks necessary for the positions they seek.
Enter the Internship
To overcome this disadvantage, university programs have begun to offer – or, in some cases, even require – an internship component to help traditional emergency management students gain the experience that many agencies desire. In a 2011 article, writer Shane A. Sockwell described internships as, "a great opportunity to develop industry specific skills, gain real world work experience, test-drive a chosen career path, establish professional network connections and … [develop] character." The credit, pay, and hours vary for different internships: (a) some students receive academic credit; (b) programs may be paid or unpaid; and (c) working hours vary from 10 to 40 hours per week. The International Association of Emergency Managers (IAEM) also has seen the value of emergency management internships and, in 2012, published IAEM Internship Guidelines for Employers, which provides valuable information both for universities and for employers and agencies regarding conducting effective and meaningful internships.
In addition to helping students build experience, skills, and real-world knowledge, internships also are an excellent networking tool for students to make connections. Students have an opportunity to establish reputations within the emergency management community even before securing their first jobs. Although the particular office or agency that a student interns with may not have an open position that aligns with the student's graduation, the agency's director could refer the intern to a colleague or other agency with an open position. A personal recommendation from a trusted colleague – who can vouch for a student's performance – can help move a resume to the top of the stack. In short, internships work, and they work well for students who invest the time and effort.
According to The National Association of Colleges and Employers (NACE), 51 percent of interns from the graduating of 2013 received a full-time job offer, compared to 35 percent of non-interns. Research published in the Huffington Post Thesis Project in 2014 confirmed this trend by showing that those who had completed an internship while attending Southwestern University were 13 percent more likely to secure full-time jobs than those who did not. In addition to higher rates of employment, the research suggests that students who completed an internship also were much happier. More than 35 percent of students who completed at least one internship reported being "very happy" with the resulting outcome versus 29 percent of those who did not complete an internship.
The Benefit to Emergency Management Agencies
One of the biggest benefits to emergency management agencies or offices, of course, is free or reduced labor costs. Having one or two interns, particularly within a smaller agency, can be a huge boost to productivity and effectiveness. An astute agency director who assesses an intern's knowledge and capabilities and matches them to particular agency tasks and projects gains a valuable resource, while providing the intern with critical experience to add to a resume. In one example, a local emergency management agency in 2012, used a University of North Alabama student intern, who was working toward a Geographical Information Systems (GIS) major and a Security and Emergency Management minor, to build a GIS database of all of the agency's historical incidents and activities. It was a project that the agency had long desired to accomplish, but did not have the time or expertise to complete within the office. In addition, the agency did not have the budget or funding to contract the work.
The student did an excellent job on the project and received an outstanding recommendation from the agency's director. As a result, the student is now working in a neighboring county's agency as an emergency management planner. Emergency management directors could keep running lists of all the tasks that they would like to accomplish, but do not have the time or resources to do. Then, when they find the right interns, they can rapidly prioritize the desired projects, so the work can begin right away. The other advantage of having regular interns is the steady stream of energetic and innovative individuals who can take a fresh look at old problems.
A Winning Proposition All Around
The bottom line is that a good internship program is a winning proposition for all involved within the emergency management community. A well-developed partnership between universities and local agencies provides distinct experiential learning opportunities and valuable resume experience for students and recent graduates, while providing much needed labor and expertise to emergency management agencies. It is unlikely that many agency directors would be willing to go on record saying they have all of the help they need or are willing to turn down the opportunity of having a good intern when offered.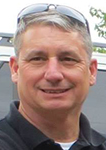 Dr. Wayne P. Bergeron, lieutenant colonel (retired), served in the United States Army for 23 years within the Military Police Corps and Special Operations Forces. He currently serves as an associate professor teaching criminal justice and security as well as emergency management. He is the founding director of the North Alabama Public Service Training Center at the University of North Alabama in Florence, Alabama, providing continuing education and training to the region's law enforcement, fire/rescue, emergency medical services, and emergency management communities. His education includes undergraduate degrees in criminal justice and political science, a master's degree in international relations, and a doctorate in emergency management.