With just over 130,000 K-12 schools in the U.S. serving over 57 million students each day, schools are mostly safe places free from violence and danger where growth, knowledge, and learning happen, according to the National Center for Education Statistics. However, beginning in 2020, firearms-related incidents surpassed motor vehicle crashes as the leading cause of death for children in the U.S. School shootings are a uniquely U.S. problem that is increasingly concerning as both their frequency and lethality have increased over time. According to the Center for Homeland Defense and Security, there have been 2,052 school shootings since 1970, which have left 661 people dead. The worst year on record was 2021, with 249 incidents. The deadliest year in terms of casualties was 2018, with 51 people killed by violent intruders.
Since the Columbine High school shooting in 1999, school safety and security planning, as well as police and emergency response, have greatly improved. However, current statistics and media coverage show that school shootings continue to happen. Even the most prepared and well-resourced schools that have addressed recommended best practices in terms of safety and security may still face a school shooting incident and be forced to respond to and deal with the aftermath. Even with the most effective and professional law enforcement and first responder reaction, time can be a critical factor in who lives and dies during a school shooting. Faculty and staff preparation, training, and response can make a difference in survival.
"Three classes were held for undergraduate K-12 education students in August 2022 to learn life-saving skills that may be needed in their careers and elsewhere"
Based on school shooting incident data, most casualties are caused by extensive injuries and uncontrolled bleeding from gunshot wounds. Death can occur within minutes of injury without appropriate response, including adequate treatment for bleeding. Most gunshot wounds cannot be treated with the simple first aid kits found in most school classrooms. Even if schools have the right equipment and supplies on hand, personnel must be trained and prepared to react to these types of wounds. Techniques to effectively control hemorrhages must be initiated accurately and with speed.
In 2015, the U.S. Department of Homeland Security initiated the "Stop the Bleed" program to educate the public on techniques to help control blood loss at the scene of the injury until the arrival of emergency personnel. The American College of Surgeons offers Stop the Bleed training, which includes trainers who provide trainees with a short slide presentation, discussion of bleeding control techniques, and return demonstration for the application of bleeding control techniques. After successfully completing the Stop the Bleed training, health care and emergency management professionals are approved to teach the basic Stop the Bleed course. Approved Stop the Bleed instructors can collaborate with undergraduate K-12 education students to share knowledge, experience, and skills that can help save lives. This research study aimed to evaluate if the Stop the Bleed course was beneficial to future K-12 educators, as well as perceptions about career choice considering recent school shootings.
Method for Training Educators
Implementing steps to train non-healthcare individuals in life-saving skills can be challenging. However, after reviewing the curriculum for Stop the Bleed from the American College of Surgeons, the authors, two faculty members from the College of Nursing and one from Criminal Justice/Emergency Management at the University of North Alabama, decided training class should be implemented. After receiving instructor status with Stop the Bleed curriculum, these faculty members contacted the Dean of the College of Education to implement the Stop the Bleed training with the K-12 education students.
In August 2022, three class sessions were held for undergraduate K-12 education students to attend to learn life-saving skills that may be needed in their careers and elsewhere. The sessions were attended by a total of 66 K-12 education undergraduate students who were starting their internship in preparation for upcoming graduation later in the semester. The class followed the pre-designed format of Stop the Bleed with a PowerPoint presentation, demonstration, and return demonstration of skills. There are three main skills demonstrated in Stop the Bleed training: demonstration of pressure to a wound, packing of a wound, and application of tourniquets. The class was offered in a traditional lecture hall with a relaxed atmosphere where students were encouraged to ask questions, seek clarification, and be immersed in the training.
To appraise the effectiveness of the Stop the Bleed class with the K-12 education students, an exempt Institutional Review Board application was filed with the university and approved. None of the investigators have direct teaching responsibilities over these students as they are enrolled in a separate college within the university system. After the Stop the Bleed class session, the students were asked to complete a short anonymous survey consisting of four questions with additional demographic data items. The research team projected that the survey would take less than five minutes to complete. Informed consent was obtained on the survey before the questions were available.
An instructor demonstrating tourniquet application in the Stop the Bleed course presented at The University of North Alabama (Source: Wayne Bergeron, August 19, 2022).
Participation by the K-12 education students was voluntary, and participation would not impact their status as a student at the university. A script approved by the Institutional Review Board was read to students at the end of the class. At the completion of the online survey, the students were provided a link to an outside site to register in a raffle for one $50 food/grocery gift card as a thank-you for participating in the survey. A random generator was used to choose the winner of the gift card. In addition, all students were issued an approved Stop the Bleed course completion certificate at the end of the class.
The following questions were presented to students using a QR code on a flyer that linked them to Qualtrics survey software:
As a future educator, do you feel this course was beneficial to your career?
Rate your confidence level in your ability to stop bleeding after taking this course
Please rate your fear of school-related shootings/mass casualties happening during your upcoming career. 0 means no fear, and 10 means extreme fear
Please share your thoughts, feelings, or beliefs about the recent school shootings related to your career choice
The survey questions were generated to help the faculty understand if this training helped with confidence levels, and if the training was perceived to be beneficial. While the questions were brief, they provided the team with a good basis for future classes and gauging the confidence level of participants. Since the survey was online, the participants were able to answer the questions immediately after the class or at any location with internet access at their convenience.
Because of the sensitive nature of the course content, several safeguards were in place. The students were warned at the beginning of the class that some images and topics may be graphic. The faculty also asked students to make the investigators aware immediately if they felt light-headed or faint during any part of the class. Finally, student counseling services were available if any emotional response to the training was experienced.
Results From Initial Cohort
Of the entire cohort, 89% (n=59) of attendees completed the surveys. The survey data was collected via Qualtrics software, which was used to aid the researchers in quantitative analysis. Data were extracted to Excel spreadsheets to view calculations of completed surveys, and descriptive statistics with one standard deviation were used to describe the data. The majority of the students that completed the survey were in the 22-25 years of age group (n=41). Most of the students that participated in the study identified as female (n=53; male: n=6). All students in the cohort had completed at least 90 hours of college coursework.
Overwhelmingly, 100% (n=59) of the surveyed participants felt this course was beneficial to their future careers as educators. Participants reported the following regarding confidence level in their ability to stop bleeding after taking this course: 44% (n=26) felt extremely confident, 49% (n=29) felt confident, and 7% (n=4) felt somewhat confident. Students expressed a high fear (mean=7.05, sd=2.31) of school-related shootings and mass casualties happening during their career when rating the fear from 1 (no fear) to 10 (extreme fear).
The participants also completed an open-ended question in the survey. The question asked the participants, as future educators, to share their thoughts, feelings, or beliefs about the recent school shootings related to career choice. The qualitative responses were analyzed with NVivo 12 software, which aided the researchers in organizing and coding qualitative data and resulted in four themes: "fear and anxiety," "importance of training," "preparation and readiness," and "no regrets about career choice."
Fear and anxiety – Overall, the participants expressed fear and anxiety related to their future teaching careers due to recent school shootings. Many participants indicated "scary to think that it could happen at my school" and "very scary to think about and I feel anxious about entering schools." One participant expressed a fear of death, "I am terrified that I may lose my life due to this." Another student stated concern with the level of support for educators, "I am scared and don't feel supported by the current education system." One student focused more on the safety of future students even while expressing fear of a possible school shooting, "It is scary because you just never know when and where it could happen. But, I know that I will do anything and everything to try to keep my students safe and out of harm's way."
Importance of training – Some participants indicated the need for more security for schools, as well as the importance of training for teachers. The future educators stated, "As a teacher, I think there should be more support and training given to all teachers," and felt "I believe more safety and protection could be provided to schools, staff, and students." Another participant shared, "The best thing for teachers is to have the proper training so that they can deal with the situation as best as possible." Several participants expressed gratitude for training such as the Stop the Bleed course, which was provided as part of this study. One participant stated, "I am absolutely heartbroken and devastated that a school shooting is such a reality in our country, but I am thankful for the various trainings available to be prepared in such an unthinkable situation." Another participant shared, "It is overwhelming to think about the possibility of experiencing this traumatic situation. However, after completing training I feel more prepared to act upon situations to the best of my abilities." Finally, one future educator noted, "It is extremely discouraging to think that one day I may be the only thing standing between the life and death of my students, but I am glad there are resources out there to teach us how to handle those situations."
Preparation and readiness – Preparation and readiness for possible school violence were indicated by the participants as, "We have to be ready at all times to protect our students," and "The only thing we can do is to prepare ourselves in case we find ourselves in a similar situation." One participant explained, "The recent school shootings have raised new anxieties and fears for my future students' safety. I want to protect them and for them to feel safe at school. In that situation I feel like I have some tools I can use to ensure safety." Another participant summed up the recent school shootings as follows, "It is insane that schools are being targeted for so much violence. It completely changes the culture of teaching and makes everyone reevaluate what it means to be a teacher…we are now facing the task of giving our students medical care for a gunshot wound or worse."
No regrets about career choice – The strong desire to still be a teacher negated any regrets about career choice for several of the participants. One participant shared, "As a teacher, it will be something I am prepared for, but I am not going to let fear control me." Other participants expressed, "I wish it didn't happen, but it does not make me regret choosing this career. I want to be the best teacher and keep my students safe," and "Our passion is to help students learn and make a difference."
A Need for More Classes and More Research
While this training was established in response to recent school shootings, it was stressed to the students as future K-12 educators that this knowledge was transferable to many situations that could require someone to Stop the Bleed. As a result of the implementation of Stop the Bleed class sessions with the K-12 education students, future sessions have already been scheduled for upcoming semesters. More research is needed on the preparation and training of future K-12 educators to handle the aftermath of school shootings. Emergency response organizations should consider reaching out to their respective K-12 schools to offer their expertise and training for programs such as Stop the Bleed.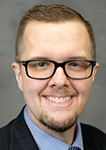 Will Brewer, Ph.D., RN, CEN, CHSE, is an associate professor of graduate nursing at the Anderson College of Nursing and Health Professions at the University of North Alabama. Dr. Brewer is the director of simulation, which includes health professions and nursing (undergraduate and graduate). In addition to being a Stop the Bleed ® Instructor, Dr. Brewer is a certified emergency nurse, a certified healthcare simulation educator, and an advanced cardiovascular life support instructor. As a nurse of 20 years, Dr. Brewer worked in a large level 1 trauma center emergency room as a nurse prior to moving to academia.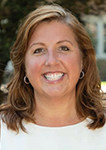 Peggy Bergeron, Ph.D., RN, is an associate professor with the Anderson College of Nursing and Health Professions at the University of North Alabama. She has over 27 years of experience in the nursing profession in women's health/maternity, nursery, general surgery, post-anesthesia care unit, pediatrics, and college health. She currently teaches graduate courses in the Teaching-Learning Track.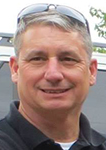 Wayne P. Bergeron, D.Sc., Lieutenant Colonel, retired from the United States Army after a 23-year career within the Military Police Corps and Special Operations Forces. He currently serves as an associate professor teaching both criminal justice and security and emergency management and is the graduate coordinator for the Master of Science in Criminal Justice program at the University of North Alabama in Florence, Alabama. His education includes undergraduate degrees in criminal justice and political science, a master's degree in international relations, and a doctorate in emergency management.