In Missouri, researchers are helping adults learn how children and youths perceive disaster media coverage in order to better cope with the abundance of information and images that surround them following a significant incident. Coping strategies and resources addressing media coverage must be tailored to the individual needs and developmental level of each child or youth.
Media outlets serve important roles before, during, and after natural or human-caused disasters – such as tornados, hurricanes, terrorist attacks, and mass shootings – by providing disaster warnings (when available), describing what is happening during the event, and keeping the public informed about response and recovery efforts. However, viewing disaster media coverage may also have a negative impact on individuals, especially children and youths. Moreover, a disaster covered in the media does not have to occur close to child's home to be upsetting for the young person. Media coverage of major disasters like the Sandy Hook Elementary school shooting, the 2011 Joplin tornado, or the 9/11 terrorist attacks can upset children and youths residing far from the events.
For example, following the 9/11 terrorist attacks, the Dart Center for Journalism and Trauma reported in a national survey that children who watched extensive media coverage of the attacks were reported to have more stress symptoms than those who watched less coverage. Additional studies have also confirmed that children's exposure to media coverage of disasters can disrupt their mental and behavioral health, and can impede students' abilities to concentrate and learn in room settings. Commonly reported negative effects from exposure to disaster media coverage include: anger, fear, worry, sadness, difficulty concentrating, increased attachment to caregivers, and sleep difficulties.
Media Exposure & Coping Strategies
Children and youths may be exposed to disaster media coverage through a variety of different media formats. Although television and online sources may be the most common, children and youths may also hear about disasters on the radio or read about disasters in newspapers or magazines. Therefore, adults should consider children's exposure to disaster media coverage from all media sources (see Table 1).
Traditional Media
New Media
Social Media
TABLE 1. DISASTER MEDIA SOURCES

Television stations and news programs

Newspapers

Magazines

Radio stations and news programs

Websites for traditional media

Online only news and media websites: Huffington Post, Politico, Buzzfeed

Blogs

Podcasts

Social network platforms: Facebook, Twitter, Tumblr, Snapchat, Google+, Reddit

Video platforms: YouTube, Vine

Photo sites: Instagram, Flickr
Though the details of disasters may be different, in general, the news media often depict the most sensational aspects (e.g., death, injury, destruction) and frequently include emotion-stirring images and videos (e.g., burning buildings, overturned cars, destroyed structures). Children or youths' understanding of disaster media coverage may vary depending on their developmental levels and maturity. Disaster media coverage may be more frightening for younger children who may not understand what is happening. For example, preschoolers may not comprehend that replays of a burning building on television are actually videos of a single burning building shown repeatedly, and they may instead interpret the videos to be different or numerous buildings on fire.
Elementary-age children may also have difficulty understanding where disasters are taking place (i.e., how close the disaster is to their homes) and may overestimate the threat of the events to themselves and their family. After watching media coverage of a tornado that occurs in a different state than the state in which a child lives, for instance, an elementary-age child might fear that the same tornado will affect him or her personally, or affect his or her family or friends. Disaster media coverage may also affect adolescents. Older youths may have a better understanding of the events and can, in turn, become concerned with fairness and justice related to the events.
Sometimes disasters and related media coverage occur when children and youths are at school. Thus, schools should develop policies addressing whether students are allowed to view media coverage of these events while at school. Likewise, it is important for parents and adults who work with children (e.g., teachers, childcare professionals) to be informed about the impacts of disaster media coverage and to be equipped with strategies to help children and youths cope. Following are a few key strategies and resources for helping children and youths cope with media coverage of disasters:
Listen to concerns – It is important to listen to the concerns of children and youths. Avoid lecturing or burdening young people with information, and instead allow their concerns to lead and guide the direction and depth of the conversations. Then try to determine the sources of fear or anxiety (if any), validate their feelings, and emphasize safety.

Assist in understanding what has happened – If there are any misconceptions about the disaster, answer basic questions with age-appropriate information. Discuss the nature of the media and news coverage and explain how disaster media coverage tends to focus on the most sensational aspects of a disaster and then shows those parts over and over. Avoid blaming an entire group of people for the actions of a single person or a group of individuals (e.g., religious or ethnic groups, individuals with mental illness).

Foster healthy coping skills – Reinforce healthy coping skills that children or youths may already be using or may want to use. For example, volunteering to help disaster victims and helping in the local community are ways that children and youths can regain a sense of control. Adults can also remind children that there are lots of good things happening in the world that may not be covered in the news, and that there are many good people trying to help others affected by the disaster (e.g., first responders, medical, volunteers).
Resources for Adults & Children
The Disaster and Community Crisis Center (DCC) has created resources designed to reduce distress related to disaster media coverage by fostering adaptive functioning in children and youths. These resources include:
In summary, disaster media coverage may negatively affect children and youths, thus it is important for adults to be equipped to respond and help them cope.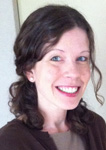 Jennifer First, LMSW, is the program manager at the Disaster and Community Crisis Center (dcc.missouri.edu), which is funded by the U.S. Substance Abuse and Mental Health Services Administration (SAMHSA), and is a Ph.D. candidate in the School of Social Work at the University of Missouri.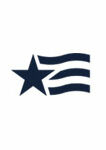 J. Brian Houston, Ph.D., is co-director of the Disaster and Community Crisis Center (dcc.missouri.edu), which is funded by the U.S. Substance Abuse and Mental Health Services Administration (SAMHSA), and is associate professor in the Department of Communication at the University of Missouri.