In collaboration with many local, state, and federal partners, the Northwest Tribal Emergency Management Council hosted the 14th Annual Regional Joint Tribal Emergency Preparedness Conference on 1-3 May 2017, at the Suquamish Indian Tribe's center overlooking dxʷsəq̕ʷəb ("place of the clear salt water" in the Southern Lushootseed language) at Agate Pass in Puget Sound, Washington. Amateur radio operators from Washington, Oregon, California, and Arizona all contributed to the success of this conference.
Radio amateurs affiliated with the Kitsap County Department of Emergency Management shared information with tribal emergency management leaders on how to establish and enhance amateur radio capabilities within their communities. Through seminars and live demonstrations, including a radio contact with a ham radio operator in Belgorod, Russia, attendees gathered information on valuable resources to help build tribal preparedness and response capabilities. The Quileute Nation, for example, made arrangements to hold a Technician License class for its tribal members. The following amateur radio licensees (call signs in parentheses) shared a variety of knowledge and experience with attendees:
The success of this conference would not have been possible without the extraordinary relationships that are being built by the NWTEMC-NTEMC and in partnership with both tribal and non-tribal amateur radio operators throughout the nation.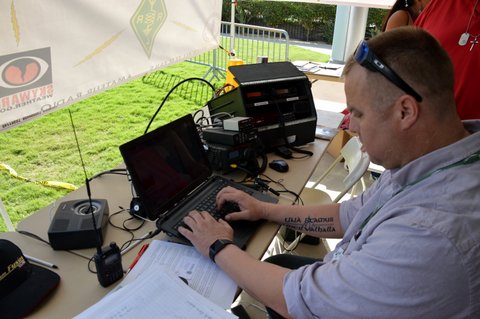 Look for more information on the topic of amateur radio capabilities for tribal communities in the June 2017 edition of the DomPrep Journal.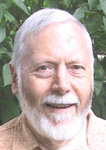 Steve Aberle, WA7PTM, is a FCC-licensed amateur radio operator and currently serves as the (volunteer) Radio Amateur Civil Emergency Service (RACES) liaison to the tribal communities in the State of Washington. He has been active in the Amateur Radio Emergency Service (ARES) since 1976 and in RACES since 1979. During his multifaceted career, he was a trooper with the Oregon State Police, a county emergency communications director, a data network manger, and a cybersecurity consultant. He has over four decades of experience in volunteer emergency communications planning, training, responses, mentoring, and exercise evaluation, and is a former mountaineering and search and rescue leader and instructor.