An Article Out Loud Flashback from the Domestic Preparedness Journal, September 25, 2012.
If a nuclear device were to be detonated within any of the nation s major metropolitan areas, the healthcare system both inside and outside the blast-damage zones would be seriously affected. Predicting the "what ifs" and planning for such scenarios can help hospitals and responder agencies cope with and manage the numerous deaths and injuries that may certainly occur.
Narrated by Randy Vivian.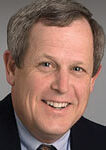 Craig DeAtley, PA-C, is director of the Institute for Public Health Emergency Readiness at the Washington Hospital Center, the National Capital Region's largest hospital. He also is the emergency manager for the National Rehabilitation Hospital, and co-executive director of the Center for HICS (Hospital Incident Command System) Education and Training. He previously served, for 28 years, as an associate professor of emergency medicine at The George Washington University. In addition, he has been both a volunteer paramedic with the Fairfax County (Virginia) Fire and Rescue Department and a member of the department's Urban Search and Rescue Team. An Emergency Department PA at multiple facilities for over 40 years, he also has served, since 1991, as the assistant medical director for the Fairfax County Police Department.