An Article Out Loud from the Domestic Preparedness Journal, February 15, 2023.
When preparing for emergencies, the terms resilience and innovation are more than just buzzwords – sometimes, they are a matter of life and death. Since no two events are identical, managing a crisis requires ever-changing solutions to increasingly complex problems. One research project sought to measure these qualities. 
Narrated by MacGregor Stephenson.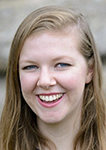 Nia D'Emilio is the learning and events coordinator for Epicenter Innovation. Before working in emergency management, she worked in the theater community in Chicago (Illinois) before moving to Los Angeles (California) to work in the film industry. She holds a B.A. in Religion from Denison University and an M.S. in Leadership for Creative Enterprises from Northwestern University.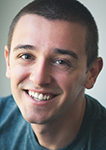 Christopher Tarantino has almost 15 years of experience in emergency response/management. He has acted in various positions across the public and private sectors, including roles at the volunteer, local, county, state, and federal levels. As the founder and chief executive officer of Epicenter Innovation, he leads a team specializing in training, exercises, and support services for public safety and emergency management professionals. In addition to his full-time role with Epicenter, he is also an instructor for the Federal Emergency Management Agency's (FEMA) Master Exercise Practitioner Program (MEPP). He previously served as a digital communications specialist within FEMA External Affairs. He has trained thousands of emergency management professionals in 38 different states in the U.S. and frequently speaks across North America on disaster response, emerging technology, and crisis communications.