When examining the national, state, tribal, and local efforts to prepare children for disasters and to educate them on emergency management as a profession, emergency planners often look to the Federal Emergency Management Agency (FEMA), other federal agencies, states, tribes, and local governments. However, many businesses, nonprofits, and other entities in the U.S. and other countries recognize the importance of children in preparing for disasters. According to Statista, there are close to 90,000,000 of the U.S. population under age 21 – the typical age at college graduation.
Around the world, many remarkable stories discuss children applying lessons they learned about disasters. For example, 11-year-old Tilly Smith, who had heard about the sucking noise that a tsunami makes just before it hits, warned all of those within range of her voice to move to higher ground. As a result, she saved the lives of many adults and children in Southeast Asia. The United Nations Office of Disaster Risk Reduction awarded her the highest recognition for her expertise and leadership and still shares her story on its YouTube channel.
Youth Preparedness Resources
One place to begin when planning community youth preparedness efforts is FEMA's Community and Family Preparedness Program's legacy effort, which is the Student Tools for Emergency Planning (STEP) program. Teachers designed STEP to provide strategies for preparing for emergencies and saving lives. These strategies include:
Assembling food, water, blankets, flashlights, etc. – What items would they want to take with them? Where would they find them when faced with disaster (allowing for a few minutes to let the situation settle in their minds)?
Developing a family communication plan – What are the backup plans?
Determining places to meet – What if they are locked out of the house? Who will meet them at which location later?
Finding ways to implement all the above.
The STEP program learning objectives, goals, and activities are clear and simple. The one-hour, ready-to-teach base lesson can be reinforced with plans, games, and activities that align with 4th- and 5th-grade learning standards. For children, gaining this knowledge and experience could give them confidence, control, and calmness in a time that could be quite traumatic. In addition, FEMA provides extensive details for all aspects of this program to make it easy for teachers, parents, community leaders, mentors, and officials to implement in their communities and as a foundation for other related efforts to prepare, support, and strengthen children. Many use and continue this program in their communities.
In addition, the U.S. Department of Education (ED) partnered with FEMA to develop a vigorous program preparing teachers and students for shootings and other emergencies immediately after the Columbine incident. The U.S. Department of Justice supported their efforts by providing counseling experts to guide the children impacted and assisting in planning for such events. Although that original program no longer exists, a helpful portion of the ED website is devoted to Readiness for Schools. Providing direct assistance with planning activities, relevant documents, and templates makes this program easy to implement.
Due to their high level of expertise, built-in credibility, and proximity to children, teachers are often overloaded with responsibilities and unable to take on more. For example, after Hurricane Katrina in 2005, a significant effort was launched by naming a national Task Force on Children in Disasters. Their extensive report has inspired most federal agencies to undertake such actions in their areas.
Many states have moved forward to pay special attention to youth preparedness. The growth and rigor of these programs are impressive.
In Arkansas, a Community Service Organization funded by the U.S. Department of Housing and Urban Development Community Development Block Grants and other federal, state, and county agencies provides pre-K support for teaching children under age five fire safety and emergency preparedness. Two of their officials with daily responsibilities for managing, directing, and supporting those teaching emergency preparedness and fire safety are working toward becoming Certified Emergency Managers through the International Association of Emergency Management.
California has for many years also had a vigorous outreach to children and schools through the State's Office of Emergency Services, with alliances with local counties. County school superintendents are popularly elected and held responsible for emergency preparedness for 16 different disaster categories the state faces: floods, building fires, domestic terrorism, foreign terrorism, nuclear plant accident, tsunami, earthquake, cyberattacks, wildland fires, drought, contagious diseases, flu, tornado, gun violence, mudslides, El Niño. One such official was brought before a grand jury and questioned in 2007 to prove that he vigorously required his school leaders to prepare students for these potential disasters. In addition, California community colleges have had a successful effort to bring risk assessments and preparedness planning to their 33 community colleges.
The University of Colorado at Boulder's Natural Hazards Center focuses on research and provides small incentive research grants for insightful documentation of previous disasters, lessons learned, and the vigorous distribution of those studies. The University of Colorado at Boulder has also led some outreach to elementary and secondary schools, especially after the Columbine shootings. For example, in 2000, Congressman Curt Weldon of Pennsylvania was traveling abroad close to a school in Belsen, Russia, that had suffered numerous deaths from a shooting, went to the graveyard where the victims were buried, and found notes of care and concern on each grave, prepared and sent by the students at Columbine. The 107 HBCUs, with approximately 228,000 students, have rigorous programs of support for emergency preparedness, reflecting the significant concerns about the safety of their students. In addition, most states have some programs of special outreach to youth.
Maryland's Human Resource Services cluster of its Career and Technical Education program of study requires that emergency preparedness and management be taught in each grade in the school system. Therefore, teachers are trained and required to cover this, including pre-K teachers.
Michigan served as a national distribution hub for information, training materials, and memorabilia to support the Community Emergency Response Team training and rollout to the public, including schools and colleges.
New York has a high-profile high school program. The Urban Assembly School for Emergency Management is a unique charter school that provides leadership building for the students who may or may not eventually become emergency management professionals. Still, all will be equipped to be civic leaders in preparedness.
Oregon has several outreach avenues to schools, with support from Portland State University and Western Oregon University. Plus, the University of Oregon supported the disaster grads network for years, designed for disaster graduate students and graduates working in the profession. After its initial Oregon support, that network is now sustained and supported by the University of Colorado at Boulder through its Natural Hazards Center and highlighted by its annual conference of academicians and practitioners.
Texas has a robust program led through the Texas A&M University System and Texas Division of Emergency Management, which includes broad community leadership training for local schools, firefighters, emergency managers, professors, civic leaders, and homeland security officials. One of their most active, high-profile resources is Texas A&M Task Force 1, an internationally recognized and used search and rescue system and a crucial part of the FEMA Search and Rescue Task Force System of 25 such teams nationwide. In 2022, the Texas Division of Emergency Management welcomed its first cohort to the Texas Emergency Management Academy, which combines administrative and boots-on-the-ground experience (including EMT-B certification) in an eight-month academy to train the emergency management workforce's next generation.
Utah has a history of providing this information through state sources. In addition, the Church of Latter Day Saints also emphasizes emergency preparedness while preparing and providing emergency kits for distribution.
Virginia uses a Teachers Direct Newsletter, produced and distributed weekly by George Mason University via email to all teachers with information to assist them in covering emergency preparedness as provided by the Virginia Department of Emergency Management. Also, after experiencing the 2007 shooting incident, Virginia Tech University worked in support of the Virginia Tech Family Foundation, which conducted a national search for methods and plans to prevent and prepare for such emergencies. They made their findings freely available to colleges, universities, schools, or other similar entities to support any preparedness initiatives. In addition, Arlington County developed a program to train groups of teenage girls about emergency preparedness called "HERricane," which is now managed and implemented by the Institute for Diversity, Equity, and Inclusion in Emergency Management. They are taking it nationwide, first by the Philadelphia Fire Department in 2021 and New York City in 2022, and now going to California in 2023.
Coming Together to Promote Education
Every state has joined FEMA in developing at least one academic degree program in emergency management, homeland security, or business continuity. Launched in 1994, the FEMA Higher Education Program serves as a state-by-state hub of educational and training support for teachers, students, interns, practitioners, and outreach personnel to build national preparedness from the ground up. Since 1997, the program's annual symposium has brought together administrators, professors, deans, students, and practitioners for the first week in June in Emmitsburg, Maryland. At the FEMA Emergency Management Institute, symposium participants share successes, challenges, and plans for improvements and outreach while sharing research findings, student posters, and more. The symposium will celebrate its 25th anniversary in June 2023, as one year was missed.
A new organization, Emergency Management Academician Caucus, was launched in 2022 at a gathering of interested professionals and practitioners at the annual IAEM conference. This new caucus was developed to support the larger community of professors who teach and study emergency management and homeland security and the students who aspire to become professors or practitioners. The plan is to meet regularly during IAEM conferences and conventions, providing it with nonprofit support and grassroots outreach. Its first official meeting is planned to be held at the FEMA Higher Education Symposium during the first week of June 2023. The IAEM already had two committees devoted to educators: the Training and Education Committee and the Emergency Management Practitioners on Higher Education and School Campuses.
The academic caucus member programs also have access to a unique nonprofit accreditation program that sets standards for such programs, the Council for the Accreditation of Emergency Management and Homeland Security Education.
Each state has some preparedness and safety programs supporting schools. The programs listed above are just a small sampling. Tribal emergency management education programs reside primarily with the National Tribal Emergency Management Council. There are also tribal colleges supported by the Bureau of Indian Affairs and the National Congress of American Indians. In addition, each tribe has close-knit preparedness initiatives as foundational support in each tribal community.
Each leader and emergency management professional should check to see the approaches their local schools and colleges are taking to support and build their emergency management, homeland security, and business continuity capabilities and programs, as well as their challenges and needs. When professionals communicate and coalesce around the practitioners, the emergency management profession and educational institutions at all levels benefit.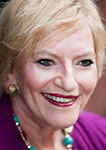 Kay Goss is the President of World Disaster Management, LLC. Her emergency management work began 40 years ago, as senior assistant to two state governors coordinating fire service, emergency management, emergency medical services, public safety, and law enforcement for 12 years. She then served as the Associate Federal Emergency Management Agency (FEMA) Director for National Preparedness, Training, Higher Education, Exercises, and International Partnerships (presidential appointee, U.S. Senate confirmed unanimously). She was a private sector government contractor for 12 years, at the Texas firm, Electronic Data Systems (EDS) as senior emergency manager and homeland security advisor and SRA International's director of emergency management services. She currently serves as a nonprofit leader on the Board of Advisors for DRONERESPONDERS International and for the Institute for Diversity and Inclusion in Emergency Management, and as graduate professor of Emergency Management at University of Nevada at Las Vegas for 16 years, İstanbul Technical University for 12 years, the MPA Programs Metropolitan College of New York for five years, and George Mason University. She has been a Certified Emergency Manager (CEM) for 25 years and a Featured IAEM CEM Mentor for five years, and Chair of the Training and Education Committee for six years, 2004-2010. She is also on the Advisory Board for Domestic Preparedness.