The success or failure of an emergency response depends on many factors: planning, capabilities, training, tools, funding, public trust, and the list goes on. This edition of the DomPrep Journal examines potential points of failure as well as formulas for success when responding to a crisis.
Of the many different factors contributing to the outcome of an incident's response, the true test for success is the level of trust the public has in emergency managers and responders when a crisis occurs (see Craig Fugate's article). Decisions surrounding how to prepare, inform, and communicate with the public are critical.
Building resilience from the county to the federal levels requires using local core capabilities. However, in order to effectively leverage these capabilities, guidance is needed to bring new stakeholders such as community associations to the table as force multipliers (see Allen King's article). Ham radio operators form another key stakeholder community that offers a wealth of knowledge and tools during emergency operations and should be included in comprehensive emergency management plans (see Steve Aberle's article).
In addition to inclusion of community stakeholders in emergency planning and guidance efforts, continuing education and personal preparedness of responders can determine the success or failure of an incident response. For example, the National Incident Management System (NIMS) and the National Response Framework provide critical guidance for disaster management and response but, without regular refresher trainings, it may be difficult to ensure proper implementation (see Randall Hanifen's article). The same can be said if responders are not adequately prepared personally with sufficient sleep, diet, and social networks to be ready for duty when needed (see Anthony Mangeri's article).
Whether preparing for a large-scale event or an emergency incident, having the right knowledge, tools, and funding can make a big difference. Knowing what to expect during a planned event – for example, a National Special Security Event – can help communities take advantage of the opportunities while mitigating the challenges associated with such events (see Christopher Geldart's article). Having tools to identify threats – for example, facial recognition technologies – can provide public safety professionals with the capability to thwart attacks before they occur (see Roddy Moscoso's article). Adequately funding facilities and agencies – for example, the National Biodefense Analysis and Countermeasures Center – can sustain much needed knowledge and capabilities to counter efforts of those with the intent to create weapons of mass destruction (see Daniel Gerstein's article).
The bottom line is that any large-scale event or crisis scenario involves many factors and many decisions. The wrong decisions can be catastrophic, but the right decisions can build resilient communities and reinforce trust among the various stakeholders. Being well informed about threats, hazards, and core capabilities, and being integrally networked within the community, would facilitate the decision-making process.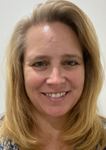 Catherine L. Feinman, M.A., joined Domestic Preparedness in January 2010. She has more than 30 years of publishing experience and currently serves as editor of the Domestic Preparedness Journal, DomesticPreparedness.com, and the DPJ Weekly Brief, and works with writers and other contributors to build and create new content that is relevant to the emergency preparedness, response, and recovery communities. She received a bachelor's degree in international business from the University of Maryland, College Park, and a master's degree in emergency and disaster management from American Military University.