In May 2011, the Federal Emergency Management Agency (FEMA) released 16 preparedness grants, which provide funding to states and territories throughout the country to help them prepare for natural disasters and acts of terrorism. FEMA's Homeland Security Grant Program (HSGP) suite consists of five sub-programs: (a) the State Homeland Security Program (SHSP); (b) the Urban Areas Security Initiative (UASI); (c) Operation Stonegarden (OPSG): (d) the Metropolitan Medical Response System (MMRS); and (e) the Citizen Corps Program (CCP). These programs provide first responders with some, but not always all, of the funds they need to develop, at state and local levels, the capabilities needed to implement the nation's homeland security strategies.
Among the other FEMA grants geared toward increasing safety and supporting communities during a time of need are: the Driver's License Security Grant Program (DLSGP); Emergency Management Performance Grants (EMPG); the Emergency Operations Center (EOC) Grant Program; the Freight Rail Security Grant Program (FRSGP); the Intercity Bus Security Grant Program (IBSGP); Intercity Passenger Rail (IPR); the Nonprofit Security Grant Program (PSGP); the Port Security Grant Program (PSGP); the Regional Catastrophic Preparedness Grant Program (RCPGP); the Transit Security Grant Program (TSGP); and the Tribal Homeland Security Grant Program (THSGP).
An Authorized Equipment List (AEL) that is associated with each FEMA grant is available only on the Responder Knowledge Base (RKB). The AEL enables users to quickly determine the equipment that their organization will be able to purchase with specific grant funds. Here it is important to note that the AEL does not provide a list of authorized products; rather, it provides a list of authorized product categories. The AEL is organized functionally into 21 categories, as follows:
Personal Protective Equipment; Explosive Device Mitigation and Remediation Equipment; Chemical, Biological, Radiological, Nuclear, and Explosive (CBRNE) Operational Search and Rescue Equipment; Information Technology; Cyber Security Enhancement Equipment; Interoperable Communications Equipment; Detection Equipment; Decontamination Equipment; Medical Equipment; and Power Equipment.
Also: CBRNE Reference Materials; CBRNE Incident Vehicles; Terrorism Incident Prevention Equipment; Physical Security Enhancement Equipment; Inspection and Screening Systems; Agriculture Terrorism Prevention, Response, and Mitigation Equipment; CBRNE Prevention and Response Watercraft; CBRNE Aviation Equipment; CBRNE Logistical Support Equipment; Intervention Equipment; and Other Authorized Equipment.
FEMA also sponsors a number of grants that directly address the needs of firefighters. The agency's Assistance to Firefighters Grants (AFG), Staffing for Adequate Fire and Emergency Response Grants (SAFER), Fire Prevention and Safety Grants (FPSG), and Station Construction Grants (SCG) – all of which are released annually – provide funding for equipment, training, fire prevention, staffing, and the construction/renovation of firehouses.
Also worthy of special mention is the Responder Knowledge Base (RKB – an online, integrated source of information on products, standards, certifications, grants, and equipment-related information). The RKB is funded by the Department of Homeland Security (DHS) through FEMA, and currently provides first responders with over 400 grants – which are offered by such organizations as DHS-FEMA, the U.S. Department of Justice (DOJ), the Environmental Protection Agency (EPA), the U.S. Department of Transportation (DOT), and the Centers for Disease Control and Prevention (CDC), to name just a few.
Of course, the grants addressed in this article are only a sampling of what is available on the RKB. (Additional information on the preceding lists, and other grants, can be found by logging into the RKB at www.rkb.us).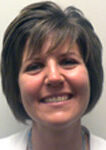 Cortney Streets is a Web Analyst for the Responder Knowledge Base (www.rkb.us) website, the U.S. Department of Homeland Security/Federal Emergency Management Agency's principal online source of information available to First Responders. She received a Bachelor of Science degree in Business Administration from Towson University and is currently pursuing a Master of Arts Degree in Leadership and Management, with a concentration in Project Management, from the Notre Dame University of Maryland.