Today, businesses face many natural and manmade threats. Focusing on active shooter incidents alone, businesses are targeted more than any other entity. According to a 2014 FBI Law Enforcement Bulletin, between 2000 and 2013, most (45.6%) active shooter incidents occurred at businesses, with the next highest being education facilities (24.4%). To address these and other threats, business owners must have a continuity or emergency action plan that highlights mitigation, preparation, response, and recovery.
The 2018 Business Resilience Conference, organized by Continuity Insights, focused on providing business owners resources and ideas to develop a comprehensive business resilience plan. Selecting Las Vegas, Nevada, as the choice of venue after the deadly active shooter attack at Mandalay Bay was a profound decision by the conference organizers and demonstrated the seriousness of engaging business owners in a thoughtful discussion on business resilience. Conference presenters challenged business owners to think about not just operating a business but how to mitigate and manage the risk of operating a business. Some noteworthy topics presented included: decision-making strategies, risk management program development, crisis communications, social media and messaging, and response planning.
Mitigation
Mitigation is key to a sound business resilience plan. Mitigation activities prevent, reduce the chances of, or reduce the effects of unavoidable emergencies. Steve Jordan of Traiden Global Solutions engaged attendees on the importance of a deliberate Risk Management Program. According to Jordan, the most important part of the program is to have a plan. This begins by determining the risks and threats to the organization, and is followed by identifying vulnerable people and assets, developing a plan to rapidly deploy resources, and mitigating the event in a timely manner.
Although impossible to predict all possible disasters, developing a risk-based plan for an organization within a community and region helps to narrow the scope of the risk. As part of the planning process, Jordan stated that leadership must empower employees to offer suggestions and solutions that improve the company and secure jobs. After a risk management program is in plan, business leaders should work with all stakeholders in the organization to ensure they all understand mitigations in place and know what to do in a disaster. Continual development of the program is accomplished as required.
Preparation
The topic of active shooter was present during much of the conversations between business leaders and presenters. Bo Mitchell of 911 Consulting used his presentation on Fatal Flaws in Your Active Shooter Response to highlight the topic of preparation. Mitchell highlighted the importance of business leaders employing an emergency manager (EM) or business continuity (BC) person within their organizations. The EM/BC staff has the responsibility to implement emergency action plans, promote plans, exercise plans, conduct drills, and train company staff and CEOs. Mitchell noted that business owners must realize their most important asset is people, not revenue, property, intellectual property, or data.
According to Mitchell, the return on investment for businesses that spend funding and time to prepare and exercise plans is measured by the protection of people, protection of the brand, protection of productivity, protection of revenue, bonds employees into safety culture, build employee awareness, instilling a sense of responsibility, and increased employee ownership. People and businesses are naturally resistant to change, the EM/BC staff, who are on the frontlines of preparation, must become champions of change for the benefit of the company and its people. Their expertise should be sought after and utilized in any comprehensive business resilience plan.
Response
When disasters strike, individuals, businesses, and governments must promptly implement their emergency action plans and respond to save lives and prevent further property damage. James Powell of All Clear Fire Training noted during his presentation on the Anatomy of a Disaster that planning and exercising the plans before a disaster are the most critical elements of effective response. Powell then expanded on the types of disasters, National Incident Management System (NIMS) protocols, the disaster declaration process, community resilience, and how disasters start at the local level, which each serve as reminders to engage all stakeholders in the planning process.
Another topic that emphasized response addressed Social Media and Controlling the Message. Al Martinez reminded business leaders that perception is reality and how they can use communication channels to their advantage for crisis messaging. One takeaway is that sometimes prompt messaging on social media is appropriate, whereas other events do not call for a media release. Although the situation dictates the response, a decision-making process must be in place with leadership involved. Conference attendees gained new perspectives through examples demonstrating positive and adverse communication used in recent real-world events. For example, techniques used during events to generate automatic replies in social media venues show that an organization is engaged and responding to the event.
Recovery
After the disaster subsides, lives are out of danger, and the emergency is over, businesses transition toward a return to normalcy and begin repairing damaged property. The topic, Disaster Recovery, Removing the Mask of Mystery highlighted the importance of planning for recovery. The key when planning for recovery, according to presenter Sean Scott, Author of Red Guide to Recovery and Secrets of the Insurance Game, is to prepare for what is most likely to happen. Scott discussed the two types of people who emerge from disasters: survivors and victims. According to Scott, a little knowledge can make all the difference.
Individuals, businesses, and government agencies each need an awareness attitude before disaster strikes. Scott noted that business leaders must be aware of chemical and industrial hazards, price gougers wanting to sell services, and insurance claims processes. Disaster restoration is a multi-billion-dollar industry, and predators take advantage of those who are vulnerable. Business leaders should be prepared to provide counseling as needed for the grief of loss, financial strain, unemployment concerns, depression, suicide, and more. A recovery plan must be an element of an emergency action plan in order to provide a comprehensive solution to disasters.
The conference and workshops presented gave business owners many risk management and resilience tools to take back to their organizations to build on and improve their plans through the phases of emergency response: mitigation, preparation, response, and recovery. Overall, the tools and key takeaways from the 2018 Business Resilience Conference resonated well with attendees.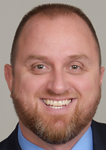 Rodger "Kevin" Clark is the co-owner and chief operating officer for C2 Threat Solutions, a veteran-owned consulting company specializing in solutions to high-risk threats. He is a retired Army police officer of 28 years and has over 29 years of security, emergency management, and law enforcement experience. He is recognized as an authority in law enforcement, security, safety and protection operations, doctrine writing and development, emergency management, physical security, antiterrorism, and continuity of operations planning. He is well-versed in strategic policy development and implementation, human resources and training management, large organization budget preparation, quality management and execution, and organization process improvement strategies. He has a B.S. in criminal justice and M.A. in emergency and disaster management. He can be reached via email at info@C2ThreatSolutions.com