Many of the previous stories and after-action reviews conducted for the 2017 Las Vegas shootings have focused on organizers' and public safety officials' responses in the aftermath of the attack. In contrast, this article focuses on the events' security strengths and weaknesses and then offers recommendations for other event planners and public safety officials to improve their plans for future events.
Each year, thousands of tourists travel to Las Vegas to unwind and relax at the city's various attractions. Las Vegas is home to many hotels and casinos, as well as indoor and outdoor entertainment venues. These facilities host several events each year, including NASCAR races, concerts, and a large New Years' Eve celebration. Local law enforcement, firefighters, and emergency medical providers respond to thousands of calls for assistance from visitors to the city each year.
On 1 October 2017, at approximately 10:05 p.m., a gunman opened fire on concertgoers initiating "the deadliest mass shooting in modern U.S. history." The shooter had reserved a room on the 32nd floor of the Mandalay Bay Hotel specifically because it overlooked the Village Concert Venue, an outdoor event space located in the city where 22,000 people were attending a concert. After more than 10 minutes of gunfire directed at the crowd, 58 people were killed and 546 injured.
Security Strengths
The Las Vegas response agency's security and preparedness policies are in-depth and well-practiced. Regular training exercises and coordination events occur between response agencies throughout the year and focus on various threats and public safety topics. The Las Vegas Metropolitan Police Department (LVMPD) utilized several grants and other forms of federal funding to prepare for various mass casualty events in the years before the attack. The LVMPD has a mass casualty training section dedicated to teaching officers and other responders to effectively deal with a mass casualty event. The training section used experiences and data from previous attacks around the world to create realistic training scenarios. LVMPD also has a policy to send police captains to local hospitals immediately after an attack to augment security and assist them with the hardening their facilities in anticipation of follow-on attacks. Due to this, responders were well prepared for an active shooter scenario.
Several organizations assisted with the city's event planning, and many were involved in responding to the attack. With the large number of Las Vegas events each year, countless officials know each other well and regularly work together during response missions and training exercises. Agencies involved included:
Event planners and emergency personnel should apply these security policy recommendations to future events that involve public gatherings.
Mandalay Bay Hotel Security
Las Vegas Metropolitan Police (LVMPD)
Henderson Police Department
Henderson Fire Department
North Las Vegas Police Department
Clark County Fire Department
Live Nation (Event Organizers)
Contemporary Services Corporation (Event Security)
Community Ambulance Company
American Medical Response
MedicWest Ambulance
Nevada Highway Patrol
The North Las Vegas Police & Fire Departments
Las Vegas Fire & Rescue
Clark County School District Police Department
The Boulder City Police Department
The ATF
The FBI
Information regarding the organizations involved in the event planning and response was obtained from Smith et al. (2018) and the Federal Emergency Management Agency (2018).
Security Weaknesses & Gaps
Although the emergency response and safety officials within the city have significant experience and skill in planning events, there were some security weaknesses that the shooter was able to identify and exploit to carry out his attack. It appears the shooter chose the location due to the large number of people who would be in attendance. Also, the shooter was able to obtain an elevated position from the nearby hotel to increase his effectiveness and limit law enforcement personnel's ability to interfere. His intent was most likely to kill and injure as many spectators as possible. The fact that the venue did not have enough EMS personnel or transport ambulances onsite to handle a mass casualty event increased his attack's effectiveness.
The most considerable weakness in the city's security was the fact that the shooter was able to bring at least 23 rifles and thousands of rounds of ammunition into his hotel room over several days preceding the event. He was also able to drill holes in his room to install security cameras in the hallway and his door's peephole without alerting hotel staff. In the minutes before the attack, he secured shut both his door and the stairway door with L-brackets. Being able to perform these actions without being noticed by security or staff highlights a severe weakness in the hotels' security measures. The hospitality industry is not required to train and equip its staff to act as intelligence gathering sources. Hotel staff interacted with guests and their belongings multiple times a day but did not identify and report suspicious activity.
Although the preparation for a response to an attack was thorough, mitigation efforts and prevention policies were not as detailed. One concern was that police who were working the concert venue did not have access to their tactical equipment during the event. The officers' gear was in their vehicles, which were parked several blocks away. Officers could have been used as a preventative show of force if they had their tactical gear on them.
Another major security weakness is that of the hospitality and concert industries. Many hotel security professionals believed that there is nothing they could have done to prevent an attack and accepted it as an inevitable possibility. This mindset prevents forward-thinking and preventative actions from being discussed and implemented. Readiness is challenging among the hotel and concert industries due to opinions such as these, which can prevent putting response plans in place or lead to having plans that do not get exercised or are outdated.
The final weakness of the city's security plan is that outdoor venues did not have a way to notify spectators that an emergency was occurring. When the attack began, many people thought it was fireworks. No public service announcement system was in place to broadcast the danger over the venue's network of speakers to advise people to exit.
Lessons Learned & Recommended Security Policy for Large Public Gatherings
Following the events of 1 October 2017, many hotels increased security at elevators, and some even installed X-Ray machines to scan customers' bags as they enter the premises. Many hotels modified "do not disturb" policies to trigger a staff response after the signs have been in place for a predetermined amount of time. For example, if a do not disturb sign was in place for 12 hours, the staff would be required to contact the guest. This policy would ensure that the hotel was in contact with the guest and hopefully act as a deterrent to guests trying to remain hidden.
Any large public gathering introduce challenges for emergency management and law enforcement officials, who need to secure the even and mitigate threats while not detracting from the participants' enjoyment of the event. The following security policy recommendations provide additional preparedness and prevention measures that event planners and emergency personnel can apply to future events that involve public gatherings:
Events taking place in the open, such as concerts, need plans that include awareness of the high points around the location. Spotters can and should be placed around the perimeter of events if feasible. They can scan the surrounding areas for threats while also observing the crowds.
Hospitality centers need requirements for checking rooms once "do not disturb" signs have been in place for a specified amount of time. Such policies are now in place at Wynn, Hilton, and Disney hotels.
Tactical equipment should be made available for police officers to use when they are on patrol at public events. This equipment should include shields, helmets, and additional medical supplies.
Hospitality and concert industry security professionals who are hired for events should attend mandatory training on prevention and mitigation techniques that they can use to harden their venues. Staff should also participate in behavioral detection training and certification courses to help identify guests who exhibit signs of destructive behavior or malicious intent. Venue operators and event coordinators should seek companies who adhere to these guidelines versus ones that do not.
The hotel industry should have plans in place to utilize their indoor public service announcement systems during active shooter events.
While not part of a security plan, high-rise buildings need to look at their windows' weaknesses. Another report or study should look at building code requirements for these buildings to increase the strength of windows to prevent them from being used as firing positions. Also, current fire codes should be investigated to determine if they are sufficient for mass casualty events.
Federal, state, and local statues, codes, or laws could be enacted to facilitate efforts to change mindsets of security professionals in the hospitality and concert industries to embrace innovation and prevention.
The public has two choices when it comes to large gatherings and events. They can avoid them, effectively hiding and protecting themselves behind "walls," or they can continue to enjoy life while increasing their own personal resiliency. Public safety officials, event organizers, and citizens need to continue to revise their security posture in response to new and evolving threats. Security plans must be continuously assessed and updated based on after-action reviews and current threat levels. By working together, the entire community, nation, and the world can move toward more secure outdoor venues and safe entertainment activities.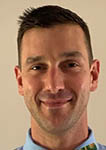 Daniel Rector is an emergency management professional with over 15 years of experience in homeland security and emergency management operations. He is a military veteran with 12 years of active-duty experience. He served as a damage control petty officer in the U.S. Coast Guard and survey team chief on a National Guard Weapons of Mass Destruction Civil Support Team. He served as a contractor for military and private sector clients designing exercises and conducting training. He has extensive experience conducting threat identification, hazard analysis, training program development, and exercise design/evaluation. He is a graduate of training programs from the Defense Nuclear Weapons School, the Defense Threat Reduction Agency, the U.S. Army's Chemical/Biological Weapons Center, and the Idaho National Laboratory. He completed the FEMA Homeland Security Exercise & Evaluation Program course and the Continuity of Operations Planning course and is enrolled in the FEMA Master Exercise Practitioner Program. He is a Certified Emergency Manager, licensed hazardous materials technician, confined space rescue technician I/II, and emergency medical technician. His awards for excellence include being the only National Guard soldier ever named the Distinguished Honor Graduate while simultaneously being nominated by his peers for the Leadership Award at the CBRN (Chemical, Biological, Radiological, Nuclear) Advanced Leaders Course.