The COVID-19 pandemic significantly impacted the lives of healthcare workers and first responders – impacts they are still feeling. As workers on the frontlines, these people took a harder hit than the rest of the American population when COVID-19 swept across the nation. Several studies have shown that the pandemic increased a person's likelihood to have negative impacts on mental health and led to the development of new coping strategies among healthcare workers and first responders.
As the world went into lockdown, healthcare workers and first responders went to work. A heavy burden was placed on these frontline workers, as they had no choice but to put their health and lives at risk to serve their communities. The impact of the pandemic can be seen in many psychological, emotional, and physical effects. The fear of uncertainty with what the pandemic might bring, deaths to come, and extended, isolated quarantines made healthcare workers and first responders highly susceptible to negative consequences in mental health.
Increase in Mental Illness
First responders and healthcare workers are incredibly resilient, but they are not immune to the damaging effects of traumatic events such as the pandemic. According to the National Center for Biotechnology Information (NCBI), frontline workers are at a higher risk of developing mental illnesses.
In fact, 32 scientific studies agreed that the most common psychiatric disorders diagnosed among healthcare workers in severe epidemics are post-trauma stress syndrome (PTSS), depression, and anxiety. Furthermore, female nurses who had close contact with COVID-19 patients were found to have higher levels of stress, depression, and anxiety than their male coworkers.
One of the 32 studies, conducted among Chinese healthcare workers during the COVID-19 outbreak, found that 36.1% exhibited signs of insomnia. Another study examining workers with depression, anxiety, and insomnia deduced that over 70% of them were going through psychological distress. Not only were first responders and healthcare workers experiencing higher rates of mental illness, they were also not getting enough sleep to rest and have the mental and physical capacity to address those issues and pursue their own health.
Frontline workers had increased rates of mental illness during COVID-19. They also often lacked the mental and physical capacity to focus on their own health.
During the COVID-19 pandemic, healthcare workers also showed signs of somatization, a process of expressing emotional or psychological stress through physical (somatic) symptoms. For many nurses, doctors, and other medical professionals, this looked like headaches, throat pain, and lethargy. One survey found frequent instances of somatization, with 42.7% of frontline nurses identifying somatic symptoms.
All the above findings and more point to a serious decline in the psychological well-being of frontline workers during the pandemic. The immense physical and psychological pressure of working as a nurse, emergency medical technician (EMT), or other frontline professional led many workers during COVID-19 to develop disorders or exacerbate existing mental health concerns.
Factors Contributing to Psychological Distress
There are several factors causing these high rates of mental illness, insomnia, somatization, and other symptoms of psychological stress. Stressors such as fear of the unknown, self-isolation during quarantines, a lack of access to proper equipment or medical materials, and other job-related factors all contributed to the psychological distress that frontline workers felt as they responded to the pandemic.
One of the primary stressors many healthcare workers and first responders experienced was infection-related fears. Reports spanning 17 studies identified fear as the prominent stressor for frontline workers, with the most common fears being: (1) fear of the unknown; (2) fear of becoming infected; and (3) fear of threats to their own mortality. Worried not only for their own health but the health of their loved ones, frontline workers commonly reported fear of bringing the virus to vulnerable family members and colleagues. Many of their loved ones fell victim to the virus, which caused further depression and insomnia.
The social and cultural impact of the pandemic took a further toll on healthcare workers and first responders as they were cut off from all social support – family gatherings, time spent with friends, and any other form of social contact. Loneliness and self-isolation quickly became a prominent issue in regard to the mental and emotional health of frontline workers.
Additionally, family members and friends distanced themselves from healthcare workers and others who may have been directly exposed to the virus, widening the gap between human connections. Lack of social support coupled with insomnia were the top two influences of levels of anxiety, stress, and self-efficacy for frontline workers.
The working conditions under the COVID-19 pandemic proved to have a major impact on the physical and emotional health of frontline workers. As hospitals and clinics were overwhelmed with unprecedented intakes, healthcare workers became exhausted. Long hours, most of the day spent on their feet, and a steady flow of patients made medical centers a stressful place to work for the duration of the pandemic.
In addition to physical stress on the job, healthcare workers also adorned heavy protective gear to protect their health. This was found to add to the distress of working in hospitals and increased the difficulty of performing important procedures. Many healthcare workers also doubted the efficiency of such protective gear, contributing to higher levels of depression, anxiety, and stress than those who believed their gear to be adequate.
Addressing the Psychological Impact of COVID-19 on Frontline Workers
Though there has been a heavy burden placed on frontline workers, much can still be done to improve their health. Learning new coping strategies, opening up about the psychological impact of COVID-19 with other colleagues, eliminating the stigma surrounding issues of mental health among frontline workers, and other strategies can help to alleviate some of the symptoms of psychological distress:
Coping strategies –

Healthy coping strategies frontline workers might practice include eating well, exercising, pursuing therapy, and connecting with loved ones like friends and family members.

Opening up with colleagues –

Colleagues can speak openly about COVID-19's impact on their health, physically and emotionally, and talk about mutual issues they face.

Eliminating the stigma –

To mitigate stigma surrounding issues of mental health, managers and supervisors should lead by example, opening up about their own struggles with mental health in the pandemic and offering tools to frontline workers to work through their mental health concerns.

Other strategies –

Access to mental health treatment should be extended to all frontline workers. Healthcare workers and first responde

r

s can also practice taking more breaks, taking a day off from work to mentally reset if needed, stepping back from news and other media sources, and checking in with themselves by journaling and monitoring symptoms of mental illness, such as depression.
Experts are still learning about how the pandemic affected frontline workers and are developing new measures to address the psychological effects that many still face today.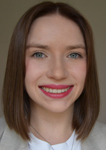 Hannah Bennett is a content specialist for AddictionResource.net, an informational content guide that provides resources for individuals who struggle with addiction and their loved ones.