Complex coordinated terrorist attacks (CCTAs) are exactly as the name implies: large-scale attacks that are multifaceted, well-planned, and often involve multiple perpetrators. These individuals are often unknown to law enforcement, making them difficult to identify during pre-operational planning activities. Because of their size and complexity, these types of attacks far too often have a devastating impact across jurisdictions, disciplines, and even state lines.
Needless to say, responding to a CCTA attack is highly complex, creates confusion, and is difficult to know what will happen next. Preparation begins with the local patrol officer and must expand to include the whole community. The best way to prepare for, and respond to, a CCTA is to think outside the proverbial box – as well as outside the lines of traditional jurisdictions, disciplines, and states. CCTAs require a whole community response, with decision-making before, during, and after this type of event being a collective effort. Coordination is paramount.
Simply knowing where to start can be a challenge for communities to establish coordination and create a collective response. Challenges can also occur when working across disciplines and jurisdictions – particularly when each is "in charge" of its own community and operations. To help with the preparedness process, the steps are mapped, challenges identified, and solutions provided to aid emergency managers in creating the community response necessary for an effective CCTA response plan.
Step 1: Bring the Community Together
One of the first, and most important, steps is to bring the whole community together. CCTA preparedness activities must be tailored to each jurisdiction and account for complex and evolving terrorist tactics, techniques, and procedures. The solution will not be found by utilizing a government-centric approach. It will require coordination from the entire community. Start by contacting established relationships – those who are already involved. Then include stakeholders from other jurisdictions and disciplines, as well as law enforcement, hospitals, and firefighters. Define the role that each stakeholder plays and determine the resources that each organization could provide.
After establishing the baseline, think about what might be missing. For example, consider including nonprofits such as the Red Cross, government agencies, local military installations, and community stakeholders outside the emergency management community, such as academia and the private sector. This is a lot of people to invite to the planning table. However, through this approach, everyone who may have even the smallest role is invited to participate. The result is a collaborative planning process that gains stakeholder buy-in, fosters new relationships, and encourages open communication.
Step 2: Identify Gaps
Once everyone is at the table, the next step is to conduct a gap analysis to identify: what is missing; strengths and weaknesses of the entire plan (in training, exercising, and personnel); and any skill-set short falls. Because most jurisdictions have not experienced a CCTA event, it is imperative that there is also a review of past events – after action reviews, best practices, and/or capabilities – and how they might apply to a specific jurisdiction. This is also a good time to identify policy gaps, such as mutual aid agreement and communications plans. One of the greatest challenges in cooperation across jurisdictions and disciplines is successful communication. Each group has its own well-established methodologies, yet a joint effort requires agreement on a single solution that may be different than some groups are accustomed to. Discuss topics such as communication protocols, communication frequencies, back-up communication methodologies, and who will take the lead on communications efforts.
Step 3: Plan How to Work Together
With a room full of leaders, it may be challenging to determine who will have which responsibilities – that is, developing an understanding of how a multidisciplinary, multijurisdictional response will come together. When planning for a CCTA at the Office of Emergency Management for the City of Aurora, Colorado, a core group of stakeholders from multiple disciplines actively discussed the pros and cons of different response scenarios. The group discussed how to move forward in each scenario, who was trained for which types of event, and the best solutions.
For example, the group determined that, in an active shooter scenario, the best course of action would be to have the paramedics enter with the SWAT team to neutralize the threat while treating potential victims. Different scenarios saw different approaches based on training and skillsets. Every jurisdiction has unique needs; therefore, multiple scenarios should be planned with the understanding that different events may require different approaches. The more conversation and planning, the better.
Step 4: Train & Exercise
Planning and reality are dramatically different. Although planning can occur years in advance, reality almost never mimics that plan. The best way to truly understand preparedness levels for a CCTA is to train and exercise – specifically, cross-disciplinary training:
Train to multiple scenarios. Even the most outlandish scenarios can become real, and the more outlandish, the greater the threat. Plan for the unexpected.
Train across disciplines and jurisdictions. The goal is to use cross-discipline and cross-jurisdictional resources to thwart a potential CCTA. The only way to know if a plan will be successful is to conduct trainings using all the resources involved in the plan. Training piecemeal does not work.
Most importantly, train to failure. As a former colleague from the City of Aurora would often say, "a training exercise that goes perfectly had a really bad design."
Although communities hope never to experience a CCTA, they should all be prepared for the possibility in a way that is specific to a CCTA-type of incident. A complex, coordinated incident requires an equally complex, coordinated response. It requires the whole community; it requires careful attention to potential pitfalls or gaps in the plan; and it requires training and exercises that go beyond the routine and scale to the size of a potential large, complex, coordinated incident.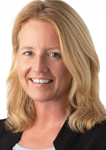 Deanne Criswell has more than 25 years of emergency management experience, including federal, military, and local government response to complex incidents and disasters. She served as the leader of one of the Federal Emergency Management Agency's (FEMA's) National Incident Management Assistance Teams (N-IMAT). She also served in the National Guard, and was the manager of the Office of Emergency Management for the City of Aurora, Colorado, where she led strategic change in the city's emergency and disaster planning. She currently serves as principal in the homeland security sector for Cadmus. She is a certified emergency manager by the International Association of Emergency Managers.