Security specialists can relate to Mario Puzo's observation in The Godfather that "A lawyer with his briefcase can steal more than a hundred men with guns."  While there certainly are many frivolous lawsuits, it should be emphasized, if only to be fair to attorneys, that there also are many lawsuits that have real merit. A good example is the lawsuit filed by the family of Jdimytai Damour, a temporary worker hired by Wal-Mart in Valley Stream, N.Y., who was trampled to death less than a month ago by "Black Friday" bargain hunters who broke down the doors to the store. Also named in the lawsuit were the mall where the store was located, a realty company that manages the property, and the security firm charged with crowd control on the day of the incident. The suit charges that Wal-Mart "engaged in specific marketing and advertising techniques to specifically attract a large crowd and create an environment of frenzy and mayhem and was otherwise careless, reckless, and negligent." Wal-Mart is expected to settle the suit out of court, because it appears that the store may have failed to anticipate the size of the crowd and lacked adequate security personnel to control the situation once it got out of hand. In recent years there has been an avalanche of lawsuits in the United States charging that businesses, landlords, and manufacturers of various products failed in their duty to adequately protect those who relied on them for security. Perhaps the largest and most significant of those lawsuits flowed from the 9/11 attacks on New York City and Washington, D.C. Attorneys representing 6,500 plaintiffs have sued the airport security companies, the airlines whose planes were hijacked, and 259 financial contributors to Al Qaeda for $116 trillion. 
Homes, Houses, and Hotels 
But not all lawsuits are that ambitious. For example, the parents of a female student at the University of Wisconsin who was slain in her apartment filed a lawsuit against the landlord claiming that there were inadequate locks and doors on her apartment. A prominent Hollywood power couple – former studio chief Sherry Lansing and her director husband, William Friedkin – sued the home security company ADT for failing, for nearly two hours, to respond to an alarm at their home while thieves ransacked the property. And an apartment complex in South Florida was named in four separate lawsuits claiming negligent security after a series of shooting incidents. Shopping malls also have been sued for negligent security after attacks in their parking lots and/or restrooms. Hotels and amusement parks have regularly been accused in lawsuits of security lapses, as have been many major corporations and universities. Scores of lawsuits also have resulted from failures to adequately screen the backgrounds of employees, especially in cases involving bogus doctors and/or sexual predators. The shootings at Virginia Tech, in which 32 people were killed, produced threatened litigation but were settled out of court because state law, invoking the concept of sovereign immunity, protected the university from being sued directly. Although the victims' families could have filed negligence suits against the Commonwealth, the amount they could have received was capped by the state's Tort Claims Act. One of the fastest growing areas of litigation involves companies sued for failing to adequately protect their computer networks from hackers and other threats. Because it is often difficult, if not impossible, to find the guilty parties in such situations and to arrest them, victims – i.e., shareholders, those whose data has been compromised, and/or others who may have been harmed in various ways – are increasingly seeking deep-pocket targets in order to recover their losses. However, even if an occasional hacker is located and brought to justice, the companies rarely have adequate means to compensate victims for the damages that have been imposed. 
From Legal Trends to Reasonable Expectations to Tort Claims 
Similarly, property owners and managers "have become the target of what appears to be a legal trend called premises security liability," writes security expert Chris E. McGoey. In other words, landlords and property managers are increasingly being sued for criminal attacks on tenants who claim they had a reasonable expectation of a safe environment. Even though most property owners are covered by insurance, to at least some extent, the suits are extremely invasive as well as time-consuming, and insurance rates have been increasing because of the expanding number of successful litigants. In short, virtually every aspect of contemporary life has become susceptible to tort claims for perceived security failings. This includes not only obvious areas such as those cited above, but also various terrorist crimes, many of which have produced protracted litigation. The 1989 bombing of Pan Am Flight 103, for example, resulted in litigation that is just now being resolved as part of a multi-billion dollar settlement with the government of Libya. The money will go to the families of the victims as well as to administrative creditors of Pan Am (which went bankrupt following the attack), and to help settle several other outstanding cases – e.g., the hijacking of an EgyptAir jetliner in 1986; the bombing of a Berlin disco; the 1985 Rome and Vienna airport attacks; and the bombing of a UTA flight. Today, ironically, tort claims represent one of the most successful tools in the war against terrorism. Kidnap victims also have sued, or at least threatened litigation against, their employers for failing to protect them or because of the amount of time it took to secure their release. A number of kidnap victims have won handsome out-of-court settlements after charging that their employers negotiated for too long a time in an effort to lower ransom demands, and that those delays unnecessarily aggravated the suffering of the kidnap victims.  U.S. jurisprudence has traditionally maintained that one is not obligated to impoverish himself to save someone else unless some kind of special duty is in force, and corporations historically were not regarded as having such a special duty toward their employees. Today, however, that interpretation of the law is under substantial challenge. To summarize: employers, landlords, and merchants are now increasingly viewed as having an obligation to provide safe and secure environments for their employees, tenants, and customers. And if a business or other entity does provide security, and its employees and customers grow to rely upon it, litigation trends suggest that the security provided must be sufficient to meet whatever threats can be anticipated.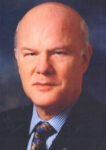 Dr. Neil C. Livingstone, chairman and CEO of ExecutiveAction LLC and an internationally respected expert in terrorism and counterterrorism, homeland defense, foreign policy, and national security, has written nine books and more than 200 articles in those fields. A gifted speaker as well as writer, he has made more than 1300 television appearances, delivered over 500 speeches both in the United States and overseas, and testified before Congress on numerous occasions. He holds three Masters Degrees as well as a Ph.D. from the Fletcher School of Law and Diplomacy. He was the founder and, prior to assuming his present post, CEO of GlobalOptions Inc., which went public in 2005 and currently has sales of more than $80 million.