"Surge" is a term used in health care to describe everything from an unexpected increase in Emergency Department (ED) volume on a Monday morning to a bus accident that activates a hospital's disaster plan. The definition of surge is particularly important for emergency planners because activation of a HICS (Hospital Incident Command System) plan for a surge event creates challenges beyond those related to the space available and the staff needed.
Throughout the United States, hospitals are facing difficult financial decisions, many of which have led to hospital closures and/or reductions in bed capacity. Hospital closures in some areas can actually cause surges in other hospitals within the surrounding area, where ambulances and walk-in patients create new health care patterns. One result is that EDs in that area are forced to plan for a patient volume greater than that for which they were originally designed.
A recent example of such surge situations occurred in New York City when St. Vincent's Medical Center in lower Manhattan was forced to close (for financial reasons). As the designated trauma center for the lower Manhattan area, the center's annual ED volume was close to 70,000 emergency visits per year. As a result of its closing, many decisions had to be made by different groups of people: ambulance crews and individual members of the community have had to choose the next closest and/or most appropriate hospital to deal with their medical emergencies; to accommodate the additional surges in their centers, the other hospitals in the area have had to change at least some of the ways in which they provide health care; and the community as a whole needs a new plan for reacting to a major disaster in the area. (Here it is relevant to note that the Saint Vincent's center was the main hospital receiving victims from the World Trade Center on 11 September 2001.)
Most hospital emergency operations plans (EOPs) include built-in triggers for activation during periods of unanticipated patient surge. If the surge causes an increase of 10-20 percent more patients presenting themselves to its emergency room, the trigger will usually get pulled and the hospital affected will open its emergency operations center and activate its HICS plan. When this sudden change comes about as a result of the hospital down the street closing its doors, it is viewed rather differently by a hospital's administration than the bus accident that qualifies as a multiple-casualty incident (MCI).
Pre-Planning: The Key to a Workable Solution In the latter case, the surge caused by any unplanned increase in patient volume will affect the institution in much the same way – the increased number of patients will eventually overwhelm the staff, the space available, and the supply capacity of that hospital. These and other immediate problems will require the staff – including the hospital's administration – to react in an emergency mode in order to ensure there is adequate and timely health care for as many patients as possible. Seasonal flu and situational issues such as the presence of waterborne gastrointestinal viruses can cause similarly unforeseeable patient surges.
The latest large-scale example of stressed hospital systems was this season's H1N1 virus, which caused some hospitals to experience ED patient surges ranging from 50 percent to 100 percent above normal volumes. To compound the difficulty, this surge was the result of a potentially infectious disease, which means that hospital staff not only had to react to the increased number of extra patients, but had to do it in a way to protect those not already infected. That combination created a challenging situation within the confines of extremely crowded EDs.
The ability of a hospital to adapt to this type of surge affects not only its ED but also its ambulatory areas, isolation rooms, and inpatient census. All of these interrelated problems, it should be noted, were in response to a patient surge that in retrospect – particularly considering that it was officially designated by the World Health Organization as a global pandemic – can only be described as minor.
POD Plans, Electrical Outlets & the "Doubling Up" Option For almost a decade, U.S. hospitals have been required – through federal grant deliverables – to develop plans for hospital surge situations. Some states and regions do have elaborate plans in place to shelter people and ensure that pharmaceuticals are available to the public (usually through the use of a point-of-distribution, or POD, process). But few of those plans truly address the complications involved in establishing, and managing, medically comprehensive alternate care sites outside of the hospitals' current geographic settings.
The planning, within a hospital, for an alternate-care facility in the same complex is in some ways easier to envision, of course. However, given the current financial status of most U.S. hospitals, the establishment of such same-site facilities also has been a major challenge.
With so many U.S. hospitals experiencing a surge caused by one or more of the factors previously mentioned – e.g., hospital closures, seasonal flu, the increased use of hospital EDs for primary care – hospital administrators and their strategic planning staff would be well advised to view the development of surge plans as a continuing, and very important, requirement for the foreseeable future.
Following are some of the guidelines that might be followed: (a) The use of expandable EDs and the planning of conference space should be considered during the planning process. (b) Hospital rooms could be doubled during surge events by expanding private rooms and designing them with dual medical gas systems. (c) The space provided for planning conferences could also be used for patient care (when equipped with extra electrical outlets, emergency power, and the ability to make space negative pressure).
There are numerous other possibilities that might also be considered. Whatever decisions are made, though, it is important for planners to keep in mind that the "solutions" agreed upon would be necessary not only in the event of an obvious MCI/disaster, but also when a neighboring health care institution just down the street is forced – for financial, political, or other reasons – to close its doors on a permanent basis.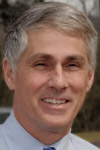 Theodore (Ted) Tully, AEMT-P, is President of STAT Healthcare, an Emergency Management consulting group. He previously served as Administrative Director for Emergency Preparedness at the Mount Sinai Medical Center in New York City, as Vice President for Emergency Services at the Westchester Medical Center (WMC), as Westchester County EMS (emergency medical services) Coordinator, and as a police paramedic/detective in Greenburgh, N.Y. He also helped create the WMC Center for Emergency Services, which is responsible for coordinating the emergency plans of 32 hospitals in the lower part of New York State.