Food is essential to life. Its production, distribution, and consumption present unique – and increasingly urgent – economic and public health challenges. Roughly 50% of the world's assets, 50% of global employment, and 50% of consumer expenditures are related to the food system. Closer to home, the second and third largest employers in the United States are in the food industry. About one-third of Americans eat at least one meal away from home each day. Anticipation, evaluation, and control of food-related infections and contamination are essential functions provided by the governmental public health system.
Ensuring a safe public food supply is the central role of the nation's estimated 20,000 governmental environmental public health professionals. Their charge and responsibility is not trivial. The U.S. Centers for Disease Control and Prevention (CDC) estimates that annually, "48 million people become ill from consuming contaminated food, over 128,000 are hospitalized, and 3,000 die." The National Environmental Health Association (NEHA) estimates that, each year, hospitalizations caused by foodborne illnesses cost over $3 billion, with lost productivity costing $20-40 billion. These statistics bring context to the current Romaine lettuce E. coli outbreak.
The Current Crisis
E. coli outbreaks came into sharp focus in the early 1990s, when many individuals became familiar with the Jack-in-the-Box case, among others. The most current outbreak of Shiga toxin-producing E. coli (STEC) O157:H7, which is linked to romaine lettuce, was initially reported in early October 2018. The investigation remains active and, as of 26 November 2018, 43 people have reportedly been infected in 12 states:
Roughly one-third of the cases are in California, with the remaining two-thirds from the Northeast and Great Lakes regions.
People ranging in age from 1 to 84 years have been infected.
Two-thirds of those infected are women.
Of the 16 who have been hospitalized, one developed hemolytic uremic syndrome.
To date, none of the victims have succumbed to the infection.
The current E. coli outbreak associated with Romaine lettuce is regretfully, not the first in 2018. The Yuma Region Outbreak E. coli O157:H7 was chronicled from March to June 2018. On 28 June 2018, CDC reported that 210 individuals from 36 states were infected during that episode:
Patients ranged from 1 to 88 years of age.
Females comprised 67%.
Nearly half (96) were hospitalized.
Twenty-seven developed hemolytic uremic syndrome – a type of kidney failure.
Five deaths were reported in Arkansas, California, Minnesota, and New York.
After investigation, the CDC and the Food and Drug Administration (FDA) determined that the Yuma Region outbreak was attributed to contaminated canal irrigation water.
Recognizing Signs, Symptoms & Factors
The E. coli bacterium has the capability of inducing both devastating and serious illnesses, as well as death. Signs and symptoms of infection vary greatly, and are dependent not only on susceptible populations, but also on the specific responsible strain. Typically, individuals experience abdominal cramping, severe, watery diarrhea, fever, and nausea. However, most people are able to recover on their own with plenty of fluids and rest after approximately 6 days. Some infected people may be asymptomatic.
Public health and clinical professionals recognize that the strain of E. coli drives the severity of symptoms. Of the thousands of strains of E. coli, the STEC varieties are typically of greatest concern. If someone develops this type of infection, he or she may end up experiencing symptoms including severe watery, bloody diarrhea, little to very infrequent urination, and excessive vomiting. In severe cases, patients should seek prompt medical attention. If clinical care is not sought after this phase of infection, serious consequences are possible, including possible renal failure and hemolytic anemia.
Given the serious implications of STEC, consumer education is important. Caretakers and the dining public should ideally be able to recognize high-risk sub-populations. Risk factors include, but are not limited to, the following:
Age – Older adults and young children are more likely to experience serious complications.
Immune system – People with weakened immune systems (or those that are compromised due to disease, such as HIV, or use of pharmacotherapy for organ transplant and autoimmune diseases) are more susceptible to E. coli infections and are more likely to experience serious complications and outcomes.
Stomach acid – People with low stomach acid levels, as is commonly observed in those taking medications for gastroesophageal reflux disease (GERD) are more susceptible to E. coli infections.
Food Safety Precautions
Although the general consumer does not have the ability to control the production of foods from large industries, there can be ways to ensure a safer environment for individuals and their families. The World Health Organization (WHO) and the CDC highlight the important issues of cross contamination, personal hygiene, cooking and holding temperatures, and consumption of raw products. Many food safety circles also maintain that scrubbing and peeling raw produce and avoiding consumption of raw dairy products can help in reducing the chance of developing a STEC infection.
The consequences of the current romaine lettuce E. coli outbreak will ripple through corporate pocketbooks, home kitchens, and local health care facilities for the foreseeable future. Although there are things consumers, and highly susceptible people in particular, can do to minimize avoidable risk, the truth is that the next foodborne bacterial or viral outbreak is never very far in the future. It is also true that committed professionals from the CDC, the FDA, and local environmental health professionals throughout the country and its territories work tirelessly everyday to track down the source of these organisms, and eradicate them. These public servants are the backbone of America's health promotion and disease prevention systems, which serve to ensure every person in their care reaches their full human potential.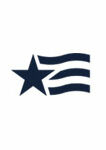 Gagandeep Gill, DrPH, MPH, earned a Bachelor of Science in Biochemistry from UCLA, and a Master's of Public Health in Biostatistics and DrPH in Preventive Care from Loma Linda University. He is a certified public health administrator and has been a researcher with the Loma Linda University Research Group, Office of Public Health Practice at Loma Linda University. He has worked on the (AHS2) Adventist Health Study, served as a statistician at San Bernardino County of Public Health, worked with associates from UCSF and LLU in collaboration to research "South Asians in the Masala Study," and works as GIS analyst at the Department of Public Works in the County of San Bernardino. Email: gagandeepsg@gmail.com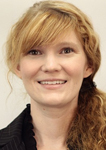 Lindsay Fahnestock, DrPH, MPH, received her MPH in Environmental Health and a DrPH in Nutrition from Loma Linda University. She is full-time assistant professor at California Baptist University and teaches classes in public health, environmental health, and health science. With a background in biology, environmental health, and nutrition, she has been involved with many research opportunities, in topics centered on food safety, environmental toxicology, environmental nutrition, integration of primary care and public health, and emergency department overcrowding. Email: lfahnestock@calbaptist.edu