Emergency management and public safety agencies are increasingly using data analysis and visualization tools (e.g., Tableau, Microsoft PowerBI, ArcGIS, Google Data Studio) to inform their decision-making and help manage disasters in a multi-threat/hazard environment. In response to the global COVID-19 pandemic, federal, state, and local government agencies rapidly expanded the use of these predictive analysis tools by integrating them into their emergency operations.
Although the pandemic response catalyzed a wider adoption of these tools and processes, challenges remain for agencies to realize their value and build their staff's data analysis and visualization skills to fully utilize these capabilities. If agencies at all levels can adopt these tools and make building their analytic capabilities a strategic priority over the next few years, agencies will be better positioned to:
Evaluate preparedness and mitigation initiatives and measure the return on investment (ROI) of these efforts;
Enhance situational awareness during response operations to help responders make timely evidence-based decisions to save lives and property; and
Make emergency management a more efficient and lean profession as the scope and complexity of disasters continues to expand.
This article discusses the current use of data analytic tools in emergency management, the challenges that agencies may face in building their data analytics capabilities, and recommendations for building a data-driven culture within emergency management agencies and academic programs.
Current Use of Data Analytic Tools in Emergency Management
Prior to the COVID-19 pandemic, emergency management agencies were beginning to integrate data analytic tools into their preparedness, response, and recovery/mitigation efforts. For example, the Arizona Department of Emergency and Military Affairs launched their Operations Dashboard, a public facing situational awareness mapping tool that helps the state coordinate its emergency support functions in real time. In addition, the New York State Division of Homeland Security and Emergency Services uses data visualization dashboards to inform its preparedness strategies gained through its County Emergency Preparedness Assessments (CEPA).
In just a few months, the COVID-19 pandemic response quickly expanded the use of these data analytic tools across the nation. Emergency management and public health agencies began building interactive dashboards to track and analyze COVID-19 case counts, hospitalizations, fatalities, and resource allocation efforts. One prominent agency to fully embrace these tools was New York City Emergency Management (NYCEM). As Jenna Peters, NYCEM chief of staff described in an email on 21 October 2020:
We standardized and automated data collection and visualization to create a daily senior leadership brief (SLB) with the only comprehensive picture of the ongoing response to help inform decision making. The SLB dashboard, currently distributed to over 1,000 recipients, provides City leadership with critical context and data needed to effectively make decisions and prioritize efforts.
Challenges for Building a Data-Driven Culture
Although the advancement of these data analytic tools over such a short period of time is encouraging, challenges remain for adopting them across emergency management agencies and building a data-driven culture to maximize their value. The good news is these tools are becoming increasingly user friendly. However, there is still a learning curve to understanding them and incorporating their capabilities into emergency management.
An overarching challenge for adopting these tools is how they are embraced by current emergency management leadership, particularly if leadership lacks or has limited training in data analytics. The more open-minded leadership is to technology and process improvement, the more likely analytics will be included in their strategic priorities. Achieving buy-in will require analysts to demonstrate that these tools can produce actionable information that leadership can use in complex response situations.
As data analytic tools advance, adoption across emergency management agencies and building a data-driven culture to maximize their value remain challenging.
Furthermore, government agencies experience challenges hiring new staff and will continue to as the nation recovers from the COVID-19 economic impacts. If agencies wish to invest in better data analytics, they still face the difficulty of hiring new data analyst positions with limited budgets. At the same time, these skills are continuously sought after by private industry, so governments will have to face competition and offer desirable opportunities to acquire the right talent.
Emergency management agencies now need to determine how to overcome these challenges in the near-term and accelerate their use of data analysis and visualization tools. Also, they also must discover which strategies may help them build a more data-driven culture over the next few years.
The Ideal Data Analytics Culture
As data analytics grows in emergency management, an ideal combination of skills and experience needed would strengthen an agency's analytics culture. Below describes a potential ideal state:
A blend of technical data analysts with emergency management experience/interest and traditional incident commanders that have an appreciation for and strategic interest in data analytics.
To reach this ideal state, agencies need to determine: how to get there; what practical level of training and education could be offered in the near term to accelerate this growth; and how agencies that experience long response activations, long recovery periods, and limited staffing budgets could incorporate this training and education.
Recommendations for Building a Data-Driven Culture
Leadership support – Like all new endeavors in emergency management, the support of leadership to champion the effort can greatly increase its chance of success. If agency senior officials include building data analytic capabilities as a strategic goal, then agencies can set objectives and measure progress toward achieving their targets. Similar to how agencies have invested in cybersecurity and unmanned aircraft system capabilities over the last several years, focused support and funding will help to rapidly evolve the use of data analytics technology.
Practical data analytics trainings – Emergency management agencies are currently comprised of diverse subject matter experts (e.g., first responders, planners, training and exercise specialists) with varying data analytic skill levels. Although data analysis and visualization trainings are available online or directly through technology vendors, these trainings typically do not focus on the specific problems and dynamics that emergency management staff deal with in both steady-state and response situations. To address this, agencies should invest in practical data analytics trainings applied to realistic emergency management scenarios so that participants of all skill levels can develop the fundamentals and become proficient using these tools to solve relevant problems.
FEMA Emergency Management Institute (EMI) support – EMI is the national coordinating entity for the development and delivery of emergency management training. Incorporating practical data analytic trainings into EMI curriculum will help advance the emergency management profession by building these technical skills. With support of the federal government's premier training institute, more emergency managers will be incentivized to take the trainings, especially if there is an opportunity to obtain a FEMA EMI certificate by completing a course. FEMA EMI currently offers these trainings for the application of other technologies in emergency management (e.g., communications, cybersecurity), so data analytics is a logical future offering.
Incorporate data analytics into emergency management academics – Academic institutions that offer emergency management and homeland security-related degrees should prioritize curriculum that gives students technical skills to take into the profession. By incorporating data analytics curriculum in the form of semester-long, lab-based courses, students will build proficiency in these tools and processes before entering the workforce instead of having to learn them on the job.
Progress toward advanced tools – Agencies seeking to invest in these tools should purchase them only if they have a plan to train staff and fully utilize each tool to support operations. Agencies should avoid buying sophisticated software capabilities if they will only be used by a limited number of personnel and potentially abandoned for simpler processes that the majority of staff and leadership are more comfortable with.
The COVID-19 pandemic catalyzed the use of data analytic tools in emergency management. If emergency management agencies can build on this momentum, there is tremendous opportunity to improve the profession by integrating technology and developing the technical skills of all staff over the next several years. Creating a more data-driven culture can help agencies at all levels be more prepared for and resilient against future disasters.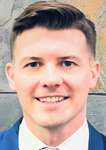 Patrick Campion is the founder of Preparedness Advisors LLC, an emergency management and data analytics consulting firm. Preparedness Advisors helps government and private sector organizations be more prepared for all hazards through data-driven solutions and strategic planning support. Prior to forming Preparedness Advisors, he served as a policy and program analyst with the New York State Division of Homeland Security and Emergency Services and is a graduate of the 2020 Emergence Leadership Program with the Naval Postgraduate School, Center for Homeland Defense and Security. He would like to thank Jenna Peters and Ben Krakauer of New York City Emergency Management for contributing to this article.