An Article Out Loud Flashback from the Domestic Preparedness Journal, July 10, 2019.
Imagine this scenario. A tornado watch has been in effect for the past six hours. The severe thunderstorm warning expires as the squall line passes over the area, which escaped significant severe weather. Although the Storm Prediction Center shows the area has been downgraded from enhanced to marginal, the Day 4-8 prediction indicates a 15% chance of severe weather in the area on Wednesday – today is Friday. Here comes another one.
Narrated by Randy Vivian.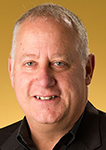 Andrew (Andy) Altizer Andy Altizer has over 20 years of emergency management planning experience at Georgia Tech, Kennesaw State, and Westminster Schools. In addition, he has another 10 years of planning experience in the military.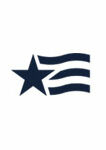 Steven (Steve) Harris is the director of the Office of Emergency Preparedness and Insurance and Claims Management for the University of Georgia. Previously, he served as the State School Safety Unit manager with the Georgia Emergency Management Agency – Office of Homeland Security (GEMA). He has also served as a police officer and as an assistant security administrator of a school district. He graduated from Georgia Southern University with a degree in history and continued his education at The University of Georgia by receiving a master's degree in social science education. He has worked in public safety for 24 years and holds a Professional Emergency Manager certification through the State of Georgia.